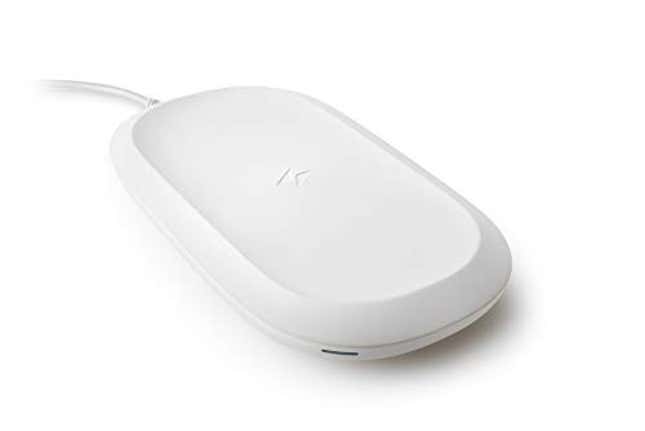 With the proliferation of mobile devices, the need for effective charging solutions and robust storage systems is more important than ever. The SanDisk Ixpand Wireless Charger Sync on Amazon answers this call by merging two essential phone accessories into one, delivering a highly practical 2-in-1 experience that will revolutionize how you interact with your device.
This unprecedented device from Amazon not only charges your iPhone, Samsung, and other Qi-compatible smartphones with a swift 10W power delivery, but it also provides a 256GB backup system for your photos, videos, and contacts. With the rise of high-resolution contents, this extra storage accessory is a boon for individuals who need ample space for their vivid memories.
One of the significant benefits of the SanDisk Ixpand charger is its automatic backup feature. By simply placing your phone on its base, it begins to back up your files almost instantly. All that's required is a wireless connection and the Ixpand Wireless Charger app, which is available for download via the App Store or Google Play. Seeing as the application supports up to three user profiles, the charger can be shared among family members, making it an even more cost-effective purchase.
Ease of usage extends to the product's setup as well. The SanDisk Ixpand Wireless Charger Sync comes with a high-efficiency power plug and a 6-foot cable right out of the box, granting you the freedom to charge wherever you want around the house or office. Its dynamic design allows for a fast, convenient charging experience, that is sure to enhance your overall mobile gadget interaction.
With a remarkable 87% discount, now is the perfect time to take advantage of this highly beneficial, multi-faceted accessory from Amazon. The SanDisk Ixpand Wireless Charger Sync guarantees to be a game-changer for any smartphone user valuing efficiency and practicality. Enjoy hassle-free charging while keeping your valuable memories safe with this remarkable invention.