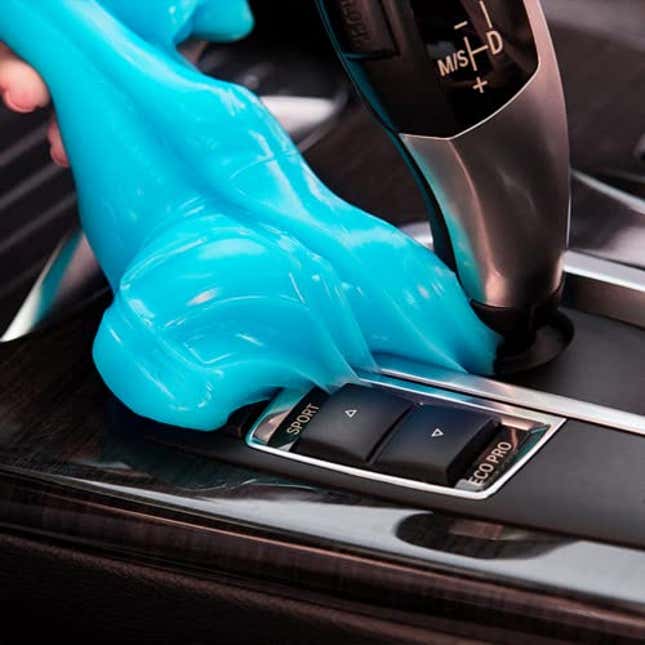 When we discuss the cleanliness of interior spaces, our main focus is usually on the visually prominent areas. However, the real challenge lies in cleaning the tiny, hard-to-reach places that accumulate grime and dust over time. But fret not, Amazon brings you the ultimate cleaning solution in the form of Cleaning Gel for Car.
This marvelous product is a one-stop solution for all your cleaning needs. It not only efficiently cleans car interiors like air vents, storage bins, door handles, dashboards, and steering wheels but is also highly effective in cleaning PC keyboards, printers, cellphones, calculators, and even TV remotes.
One of the key advantages of this Cleaning Gel is its simplicity and convenience. Just push this sweet-smelling gel into any small cracks, press, and then pull out to carry away all the dust and grime trapped inside. It's important to note that one must not press the gel too hard to avoid any damage, especially on mechanical keyboards. Adding to its efficacy, this gel is reusable for multiple times until it turns black.
Eco-friendly shoppers can rest assured that this is the perfect product worth investing in. Crafted from eco-friendly cleaning gel, it not only does a fantastic job cleaning but also smells sweet with a light fragrance.
Now, more about one of our favorite features - it's reusable nature. After every successful cleaning session, all you need to do is place the gel back into the sealed box and store it in a dry, cool place. Remember, it isn't washing machine friendly, and hence, keep it away from water.
Currently, Amazon is offering a hefty 54% discount on this product, making it more accessible for everyone. Don't miss out on this spectacular opportunity to keep your valued possessions spick and span with this innovative cleaning gel. It's not only an investment in cleanliness but in long-lasting hygiene and maintenance of your cherished personal items. It indeed presents an exceptional blend of value, multipurpose usability, and conscious eco-friendly solutions.
This deal was originally published by Inventory Bot on 7/12/23 and updated with new information by Se Jeong Bae on 7/13/23 and Emily Knepp on 8/10/23.