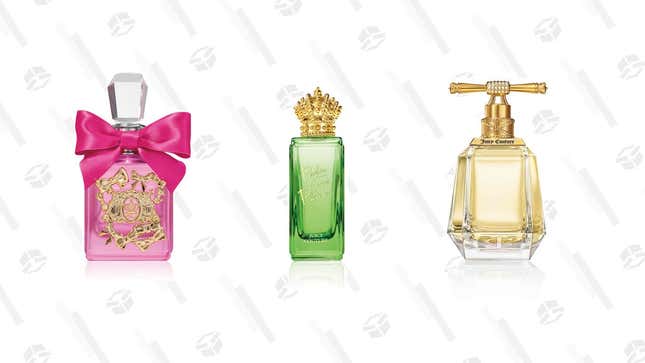 15% off and Free Shipping | Juicy Couture | Use Code LUXE15

As a girl of a certain age, I grew up in the heyday of Juicy. I've had several of their fragrances over the years and have to tell you they are still making some beautiful scents. From now until mid-August take 15% off your entire order and get free shipping with the code LUXE15.
I will say personally I still really like the I am Juicy line. With notes of passion fruit, gardenia, and cashmere it's got an air of sophistication and playfulness. You can't go wrong with Viva La Juicy Pink either. It's jasmine, fuschia, and vanilla to unleash your inner heiress. It's super understated yet really soft smelling. But it's not all perfumes, there's plenty of makeup to pick from too from this very girly but adorable and flirty company. Classic fragrance never goes out of style, we are however thankful sweatsuits with words on the butt did.
This deal runs until August 15 and everything ships for free with the code.
---