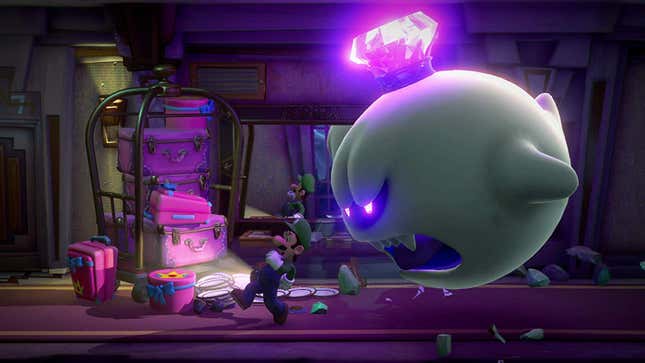 Luigi's Mansion 3 (Nintendo Switch) | $41 | Target
It's scary appropriate that Luigi's Mansion 3 for Nintendo Switch is dropping its price. Much like Luigi, we are all now cowering in fear as we return to public settings and strangers get a little to close to us. Less scary, however, is the fact that you can pick up this for $19 off at Target.
If you're looking for something to play to put off venturing into public again, Luigi's Mansion 3 is an awesome option. Especially now that we are entering spooky season. Fill your day with fake fears that we put on for entertainment instead of the very real theat of the outside world.
This post was originally published by Tercius on 10/29/2019 and updated by Joe Tilleli with new information on 08/27/2021.
---