When it comes to third party Lightning cables, Anker's kevlar-wrapped PowerLine (and braided PowerLine+) cables reigned supreme in the nomination round of this week's Kinja Co-Op, with AmazonBasics consolidating support as a budget-friendly alternative.

Anker's victory here isn't much of a surprise. It already owns Co-Op titles for battery packs, Bluetooth earbuds, Bluetooth speakers, and desk lamps, and readers have already bought well over 10,000 of these cables on Kinja Deals. Here's what you had to say:
...My Anker cables have survived all sorts of use that have killed other cables many times over.

I originally purchased Monoprice cables, and they had a terrible tendency to fray and stop working. The great thing about Monoprice is that they have a lifetime warranty, but it's a pain to keep replacing them.

Anker, on the other hand, are great and I am still on my original cables. They also do a bunch of customer appreciation stuff—I've received free cables, chargers, etc.
The only negative thing about Anker is that they, like many on Amazon, do the free-for-reviews thing. I hear Amazon is cracking down on that, so there you go: hate the game, not the player, I suppose. - Jägs
I haven't found and Anker product yet that didn't make me glad I made the selection. - VitaminCM
G/O Media may get a commission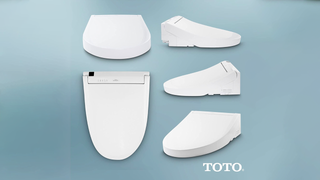 44% off
Toto Washlet Electronic Bidet Toilet Seat
The only downside of PowerLine cables is that they're somewhat expensive. Not compared to Apple's own cables, of course, but they demand a premium among third party offerings. Luckily, Amazon's own AmazonBasics Lightning cables are imminently affordable, and also proved to be quite popular.
I prefer the AmazonBasics 6 ft certified lightning cable. I have never had any issues with it breaking down. It doesn't seem to tangle either. 6 ft means you can (usually) use your phone when it's plugged into the wall, but it's not so long that it's entirely cumbersome. And it's fairly cheap at $8. They're the only kind I buy nowadays. - DigitallyCrazy
For a long time I would only buy Apple cables for a long time because the quality of the knockoff ones were so bad that it wasn't worth the savings. I finally broke-down and got this cable for my bedside; I 100% agree with your nomination. Vote to you. - elpaco13
---