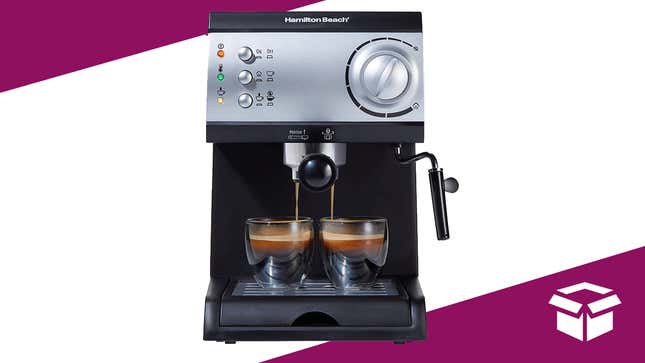 Sometimes, a good normal machine gets the job done. This Hamilton Beach espresso machine is $80, which I think is the price of about 16 lattes at your local coffee shop, without non-dairy milk. They shouldn't charge $0.75 for that, in my opinion. It's not the sexiest espresso machine out there, but it does extract with 15 bars of pressure and can brew two drinks at once.
Snacktaku Drinks Pepsi's Time-Jumping 1893 Cola Flavors
Hamilton Beach Espresso Machine with Steamer | $80 | 20% Off | Amazon
The simple push-button operations means you don't have to learn to extract espresso yourself either. And if you're foaming your own barista-grade oat milk, good for you! This machine has a "no-fuss" milk frother to complete the drink. But for $80, you can be as fussy as you want.