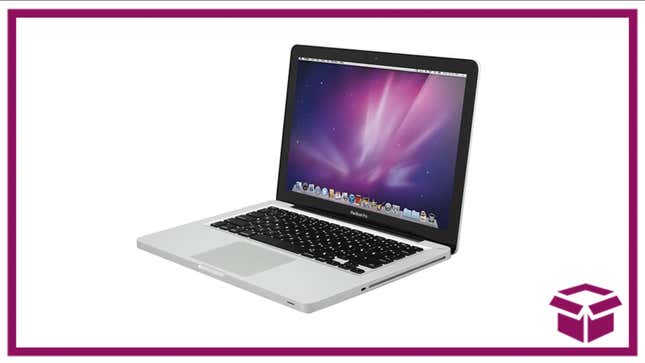 Is it time to pick up a new laptop? Here's something pretty crazy: You can get an Apple computer for less than $300 right now. Of course, it won't be the latest or the greatest, but it'll be good enough to get you through your work as a daily driver, and you'll save plenty, too. Run to StackSocial to pick up a refurbished 13-inch MacBook Pro 2012 at an unbeatable price. For just $269, which is 49% off its usual price, you can get a MacBook Pro from 2012. Sure, it won't be as powerful as one you pluck off of the shelf in 2023, but if you've ever wanted one of these bad boys to tinker with, you could do much worse.
Snacktaku Drinks Pepsi's Time-Jumping 1893 Cola Flavors
2012 13" MacBook Pro - 500GB (Refurbished) | $269 | StackSocial
This powerful laptop is perfect for anyone who needs to get things done on the go. With its lightweight design and 13.3" LED-backlit display, it's easy to take with you wherever you go. It boasts an Intel Core i5 processor and 8GB of memory, making it powerful enough to handle multiple applications and browser tabs without any lag. And with 500GB of HDD storage, you'll have plenty of space to store all your photos, videos, and other important files. If all that sounds good, better pull the trigger now. These won't last long.