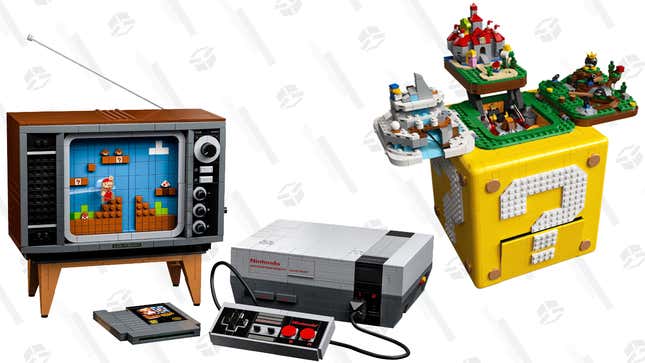 Lego has joined the battle! For MAR10 (Mario Day), you can up to 30% off hard-to-find Super Mario Lego sets. Lego has taken your favorite fast-paced platformer and turned it into a slow, satisfying puzzle that you piece together to unwind at night. What can't that backflipping Italian-ish plumber do?
Snacktaku Drinks Pepsi's Time-Jumping 1893 Cola Flavors
Up to 30% Off Super Mario Lego Sets | Lego
These hard-to-find sets are delightful for the whole family, but honestly, a particular two are geared toward the nostalgic grown-up gamer. The Nintendo Entertainment System has 2646 pieces—including a full TV setup that side-scrolls. And the iconic, 2046 piece Question Mark Block houses three scenes from Super Mario 64, including Bob-omb Battlefield. This sale only runs today and tomorrow—because "Mar12" is not a canonical character. Happy Lego building!