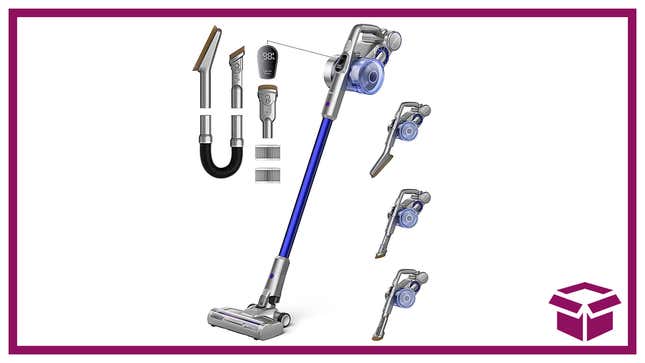 The Dreo Cordless Vacuum — rated as an Amazon's Choice in the cordless vacuum category — is marked all the way down from its usual $290 to $145 on Amazon when you use our exclusive 144KINJAOFF code at checkout. This deal ends Saturday, so don't delay cashing in.
Snacktaku Drinks Pepsi's Time-Jumping 1893 Cola Flavors
Dreo Cordless Vacuum | $145 | Code: 144KINJAOFF | Amazon
The 4.5-star Amazon-rated Dreo automatically senses if you're cleaning on hard surfaces or carpets and chooses the best cleaning mode for you. The 25-kilopascal (Kpa) suction power lets it dig into deep carpeting for particles both large and small. It runs for a full hour on a single charge, including the very useful headlight which helps reveal dirt in small or hidden places. Use our 144KINJAOFF code and take half off of this awesome cordless powerhouse now.