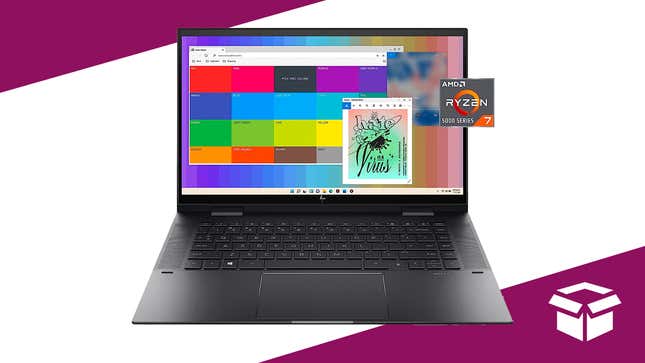 This HP Envy isn't just a laptop—that "x360" refers to the way the laptop can rotate and fold to become a tablet or stand on its own. Talk about a workstation multitasker! Right now, you can grab the HP Envy x360 for just $630 at Amazon. A total work upgrade—and cheaper than buying a tablet and laptop separately.
Snacktaku Drinks Pepsi's Time-Jumping 1893 Cola Flavors
HP Envy x360 Convertible 15" Laptop | $630 | 16% Off | Amazon
The 15.6" FHD display helps you design in accurate color. Then present those designs with the HP Envy's noise-reducing microphone, HD camera, and ultra-speedy Ryzen 7 5825U processor. The plus? The whole thing is made with recycled metals and plastics and that would otherwise be oceanbound.