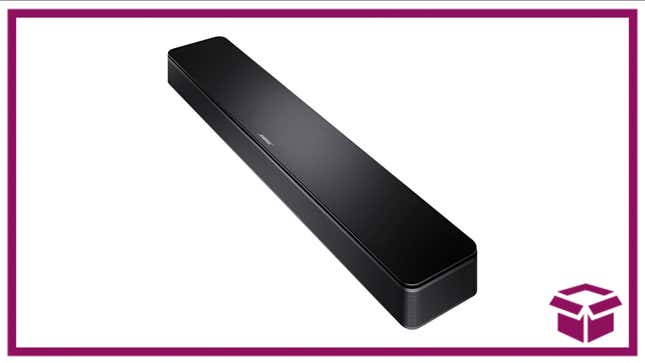 Fall is here, and you know what that means. It's time to gather everyone at your place for the big game. And it's also the perfect season to watch spooky movies. Whatever you decide to do, it'll all be made better with the addition of a great soundbar to level up your home theater sound! Right now, you can pick up a Bose Bluetooth Soundbar for just $220. That's $60 off its regular price of $280, which is an excellent discount, and one that you should jump on right now before it's gone. It's a great way to upgrade your home theater and give your everyday viewing a boost, too.
Bose Bluetooth Soundbar | $220 | Best Buy
This soundbar is easy to set up and simple to use, and at just over 2 inches tall, it's versatile enough to fit just about anywhere. It can deliver fantastic sound with clear voices and deep booming explosions for action sequences and much more. If your TV's regular sound just isn't cutting it, don't miss out on this deal!