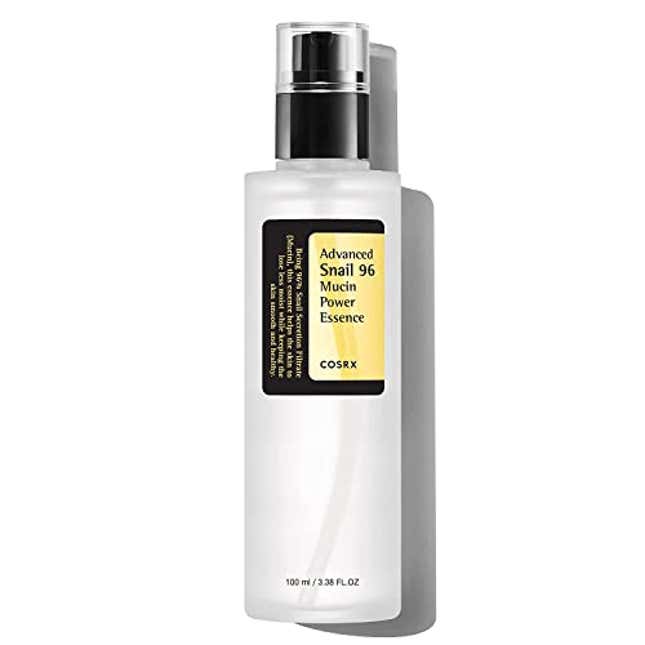 Emerging from the highly regarded Korean skincare industry, the COSRX Snail Mucin 96% Power Repairing Essence is ready to revolutionize your skincare regimen. This unique product, now at an attractive 36% discount on Amazon, utilizes the reparative power of snail mucin to enrich your skin with deep hydration and intensive repair.
This snail essence is formulated with 96.3% Snail Secretion Filtrate, a highly potent form of snail mucin known for its powerful hydrating and repairing properties. As the primary ingredient, snail mucin provides intensive moisturization and instantly soothes damaged skin, delivering deep hydration to not only remedy surface dryness but to also facilitate the skin's natural repair process. This makes the COSRX Snail Mucin impeccably effective for anyone with dull, dehydrated, or damaged skin.
The lightweight formula ensures that this essence assimilates rapidly into the skin's layers without leaving a weighty, sticky residue. This characteristic combined with the rich moisture it provides grants your skin a natural and healthy radiance—all without feeling heavy or overbearing.
The product is commendable not only for its effectivity but also for its ethical and hypoallergenic formulation. The snail mucin used is obtained in a manner respectful to the environment and the snails, ensuring no harm comes to them. Moreover, the formula is natural, hypoallergenic, and dermatologist-tested. It stands up to the high COSRX standards: free of animal testing, parabens, sulfates, and phthalates.
Revamping your skincare routine doesn't have to be complicated; sometimes, the answer lies in a single well-formulated product. The COSRX Snail Mucin 96% Power Repairing Essence stands as a testament to this. Its impeccable user reviews and high efficacy mark it as a must-have product. And now, this skincare powerhouse is within your easy reach on Amazon with an attractive 36% price drop. So don't hesitate; give your skin the care it deserves. Unlock your skin's fullest potential with the COSRX Snail Mucin 96 Power Repairing Essence today.