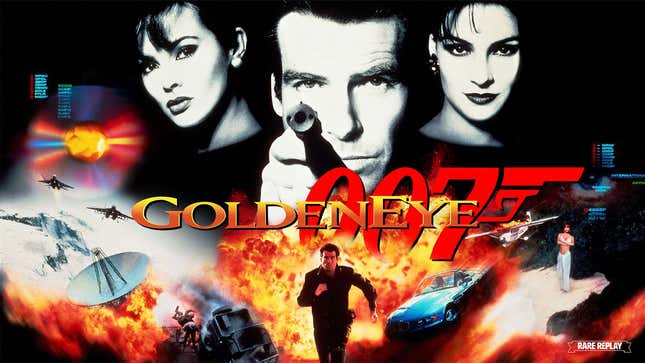 Nintendo Switch Online + Expansion Pack (12 Months) | $50 | Amazon
Xbox Game Pass (3 Months) | $42 | Amazon
If you grew up playing video games in the nineties, chances are GoldenEye 007 is all too familiar to you. This single and multiplayer Nintendo 64 game was many folks' first foray into first-person shooters on consoles. It was such a hit that when prompted with the name GoldenEye, most folks think of the game first before the movie it was based on. Over 25 years later, this Rare classic has been rereleased today in two forms. Nintendo has added the game to its Switch catalog of N64 titles with the Nintendo Switch Online Expansion Pack while Xbox has its own version hitting Game Pass. Each has its own perks, with the Nintendo release supporting online multiplayer and the Xbox release supporting 4K. One year of the Nintendo Switch Online + Expansion Pack is currently going for $50 while you can subscribe to three months of Xbox Game Pass for $42. Each grants you access to a ton of games and content along with their respective versions of GoldenEye 007. So hop in for some slappers-only mayhem today.