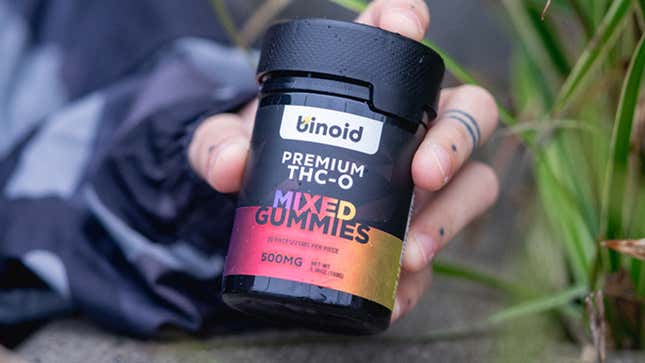 Binoid established themselves as a trusted pioneer—and their THC-O gummy is one to look out for. THC-O is a super-potent hemp-derived cannabinoid that is three-times stronger than basic THC. And while other companies may spritz their snacks with THC-O, Binoid delivers a potent—and premium!—25mg dosage.
25% Off + Free Shipping | Binoid CBD | Promo Code: GIZMODO25

These aren't basic CBD gummies. The super-strong formula blisses you out in a completely different way. Binoid calls it uplifting and calming. And infused into vegan gummies? Divine. One bottle contains a mix of flavors, including Blueberry Pie, Pina Colada, and Sour Cherry Lime. Take 25% off and get free shipping with the exclusive promo GIZMODO25. Experience that lofty, premium head and body high.