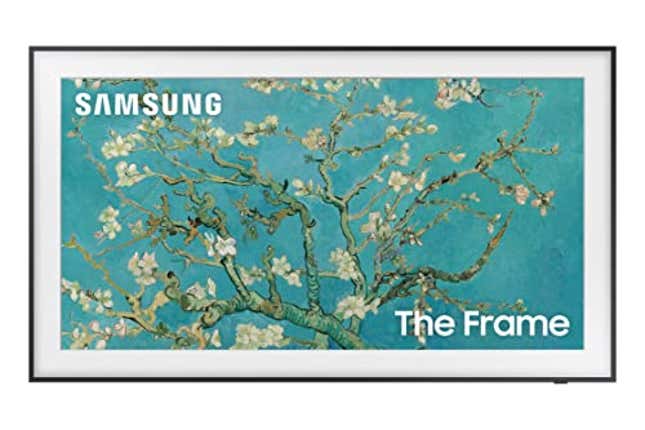 In this digital age, the omnipresence of screens is almost inescapable. With so many devices competing for attention, how can one product stand out amongst the crowd? Enter the SAMSUNG 32-Inch Class QLED The Frame LS03C Series, a revolutionary smart TV model that is ideal for anyone wishing to bring the elegance of art and high-end technology into their living room. Unbelievably, this item is discounted up to $1,150 on Samsung today.
The hallmark feature of this model is its Art Mode. When not in use as a TV, the Frame doubles as a customizable piece of art, enhancing the decor of your room without wasting valuable wall space. You can display personal photography, art from the Samsung's Art Store, or even choose from a range of classic and contemporary works.
With an anti-reflection matte display feature, this TV ensures exciting and distraction-free viewing experience, whether it be day or night. Not to mention, the Slim Fit Wall Mount included in the purchase allows you to hang your Frame seamlessly, giving it the appearance of a real, classic portrait on the wall.
Powered by Quantum Dot technology, the billions of colors it can produce add depth and realism to anything you watch. Combined with HDR, every frame delivers the right contrast and brightness levels, truly enhancing your viewing experience. Plus, the motion sensor feature ensures efficient energy uses, only displaying art when you're in the room.
One of the striking aspects of the SAMSUNG 32-Inch Class QLED The Frame LS03C Series is its sleek, modern frame design with customizable bezels. Designed to blend in seamlessly with your home decor, it can easily adapt to any changes in mood or inspiration.
The Tizen-powered Smart TV extends its functionality beyond just viewing. Stream shows, play games, or even indulge in a workout with a trainer - all available at few clicks away.
Do not let this limited-time offer pass you by. Head to Samsung now to make this exciting blend of technology and art a part of your lifestyle today. Remember, it's not just a TV, it's The Frame.
This deal was originally published by Inventory Bot on 7/11/23 and updated with new information by Se Jeong Bae on 7/13/23 and Blake McCourt on 9/11/23.