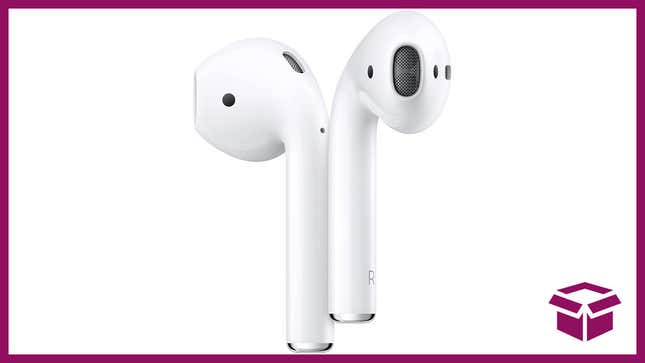 These Apple AirPods aren't just some of the best earbuds on the market, oh no, they're also currently on sale with 23% off, making them only $99 at the moment. These earbuds have a lightning charging case, up to 24 hours of battery life, are really easy to set up, can be used to chat to Siri, and they sound incredible too.
Apple AirPods | $99 | 23% off
The Apple AirPods also manage to have an impressively low latency thanks to the H1 chip and they're so easy to use with other Apple devices that choosing other earbuds over them rarely makes sense. Whether it's a gift for you from you, or just for someone in your life, these are an excellent purchase.
This deal was originally published by Jason Coles on 6/27/23 and updated with new information by Se Jeong Bae on 8/24/23.