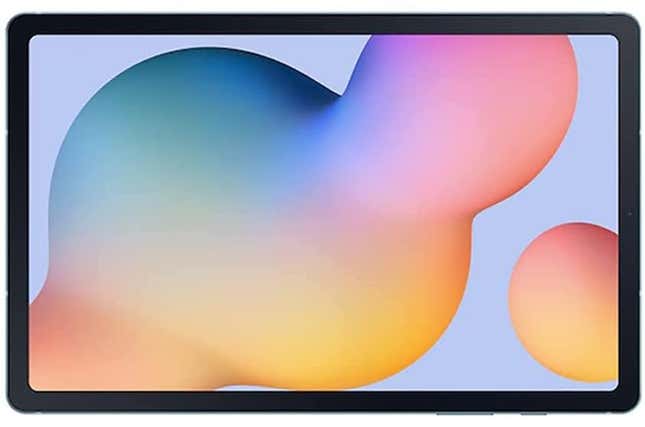 If technology had a luxury segment, the SAMSUNG Galaxy Tab S6 Lite 10.4" 64GB Android Tablet would undoubtedly be it. Excellently crafted, this tablet from Samsung's grandeur product line, now discounted by 29% on Amazon, makes a compelling case as an entertainment powerhouse and productivity workhorse. Here are reasons why you should make the purchase today:
1. S Pen Included: The SAMSUNG Galaxy Tab S6 Lite comes with an included S Pen that magnetically attaches to your tablet, offering a seamless and charge-free way to write notes, personalize photos and videos on the go.
2. Slim Metal Design: The slim and lightweight metal design of this tablet is stylish and portable, perfect to take along wherever you go.
3. Entertainment Ready: With a crystal clear display and dual speakers providing spacious Dolby Atmos surround sound, be prepared for an immersive entertainment experience.
4. Long-Lasting Battery: With a single charge, the long-lasting battery allows continuous streaming for up to 12 hours, and when you need to recharge, there's a fast-charging USB-C port.
5. One UI Connectivity: Synchronizing your multiple devices has never been easier with the tablet's One UI connectivity. Use the Tab S6 Lite as a hotspot, create share-worthy content, and even utilize the DeX experience to turn your galaxy devices into an expanded desktop workstation.
With all these features and more, the SAMSUNG Galaxy Tab S6 Lite offers a top-tier tablet experience that combines productivity and entertainment. Available at a 29% discount on Amazon, now is the perfect time to upgrade your tablet experience with the SAMSUNG Galaxy Tab S6 Lite. The fantastic deal won't last forever, so make sure to secure yours today!
This deal was originally published by Inventory Bot on 7/11/23 and updated with new information by Se Jeong Bae on 7/13/23.