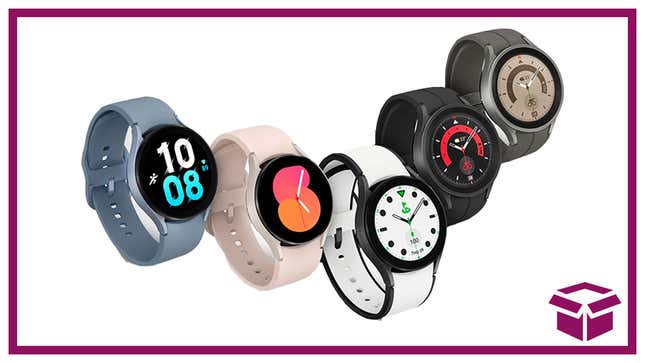 Time for an upgrade! You can trade in your old Galaxy Watch for over $150 off the spiffy new Galaxy Watch5. The Galaxy Watch5 is way more than a "watch" or "smart device." It's really smart: providing feedback about your body like sleep and activity tracking. This is the watch for people with impressively active lifestyles.
Snacktaku Drinks Pepsi's Time-Jumping 1893 Cola Flavors
Galaxy Watch5 | Over $150 Off with Trade-in | Samsung
The Galaxy Watch5 charges fast, and wirelessly! And that battery will keep up with your running, hiking, on-the-go type lifestyle. Samsung improved the battery life from the last Galaxy Watch, and it powers through with an always-on AMOLED display. That just means you can check your watch without even touching it. Sweet.
This story was originally published by Erin O'Brien on 03/29/2023 and updated with new information by Blake McCourt on 4/19/2023.