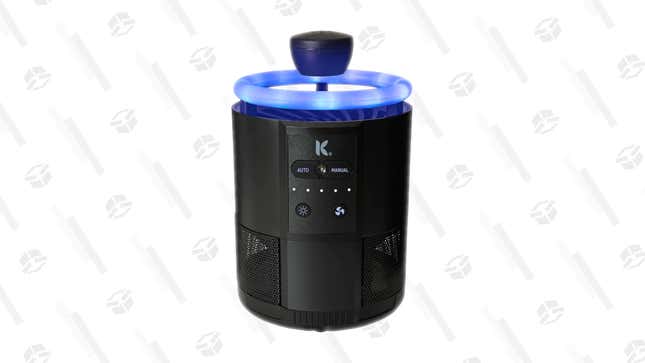 You can get yourself this Katchy Indoor Bug Catcher today, and if you clip the coupon, it'll be 16% off at $42. This indoor bug catcher has a UV light fan to attract bugs to it and is sticky to keep them there, it should mean that any mosquitos, fruit flies, or anything else that might fly into your home is dealt with easily, and you can sleep soundly.

Katchy Indoor Bug Catcher | $42 | Clip Coupon
We've all suffered for the Spring. As it gets warmer it's nice to start opening windows and letting some fresh air in, but try as we might, it's hard to make sure that's the only thing that enters your home. Bugs are everywhere, but they won't bother you with this.
This article was originally written by Jason Coles and updated with new information by Samantha Ruddy 3/13/23.