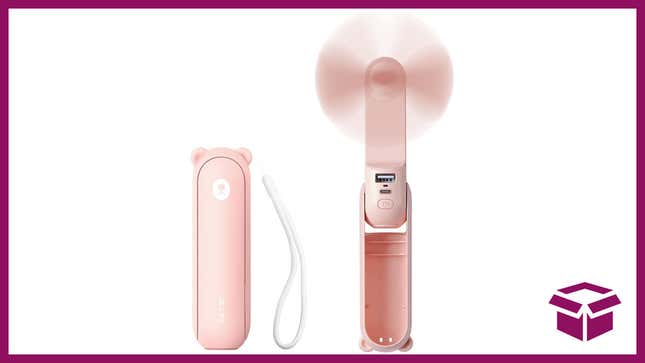 If you've ever looked at a bit of tech and just thought, "but what if it did more?" then this JISULIFE 3-In-1 Mini Fan is probably what you've been looking for, and it's also currently 42% off at $14. This impressive little device not only works as a handheld fan, but can also function as a power bank to charge other devices, and it even has a flashlight.
JISULIFE 3-In-1 Mini Fan | $14 | 42% off
The JISULIFE 3-In-1 Mini Fan basically makes for one of the best travelling gadgets you can get at this price, and it's excellent when going out camping, hiking, or anything else really. The versatility of it makes it a must-have for those who like to be prepared.