As a kid, I always thought I would grow up to be an Adult Lady who carries around a big, bulky, expensive "pocketbook," just like my mom does. As it turns out, I grew up into a woman-child who, for indeterminate reasons, fundamentally struggles with the idea of a purse. And so, I turned to canvas totes for every day (and a leather tote for work as I am a ~professional~). A tote goes with any outfit. It is socially acceptable to simply throw all your crap into a tote without much thought. And canvas totes are often free, or at least a free gift with purchase. I have many, many totes. So many totes, in fact, that I store my totes within a giant tote. It's tragic.

But I'm not here to talk about totes. I'm here to talk about the bag that taught me to toss my totes aside. That bag is Dagne Dover's Landon Carryall Duffel Bag. I first heard about Dagne Dover when a friend talked it up to me as a brand whose bags were known for their internal organization. That sounded nice and all, but I wasn't convinced until I actually saw the Landon for myself at a Dagne Dover pop-up in New York City.
I would describe the Landon Carryall's shape as that of a mini duffel bag, It's made from a neoprene material that comes in a range of nice colors, and it has handles, a detachable shoulder strap, and snaps on the sides that can be unsnapped to create extra space if you need it. But the inside is where the real party's at: The bag contains a padded laptop sleeve, a matching mesh pouch, a stretch key leash (something I never knew I needed but now don't know how I lived without it), a water bottle pocket, plus extra pockets inside and one on the outside that happens to fit a phone perfectly. The vibe of the Landon is definitely casual, but in a non-disheveled, effortlessly cool kind of way.

But the best part about the Landon is that it comes in four sizes — small, medium, large, and extra large (and the prices range from $125 to $215; not cheap, but worth it) — and I know it sounds crazy, but there really is a place for each size in your life. The smaller sizes are ideal for everyday carrying, gym stuff, a change of clothes, whatever, while the bigger bags are MVPs for travel and weekends away.

Full disclosure: I was gifted a medium Landon Carryall in a teal color at the Dagne Dover event that I attended. I bought a small one in black with my own money less than 48 hours later. And while I'll always love a good well-worn tote, the Landon has brought me one step closer to embracing a bag that's not quite a purse, but not a canvas giveaway either.
G/O Media may get a commission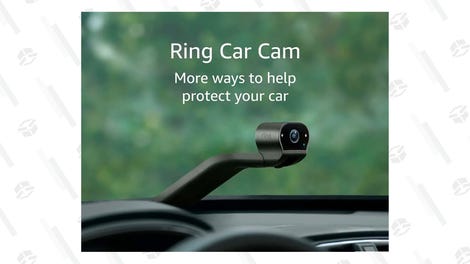 ---