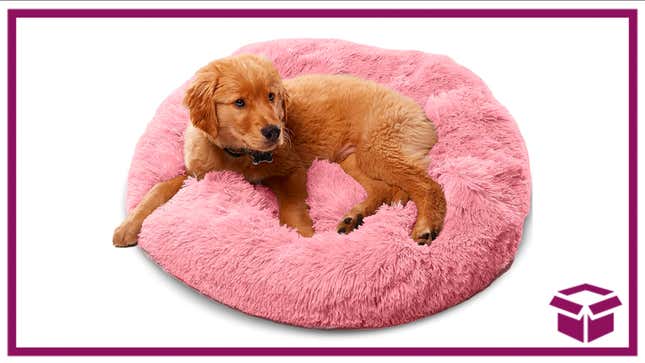 Anxious pets need a little more tender loving care at every opportunity. Unfortunately, we can't always be around for them every second that they need us, like when they. head to bed. If you have a fur baby who gets a little unsettled when there are loud sounds, strange new people, or a new environment to get used to, you might need a little help keeping them calm. That's why the Active Pets Plush Calming Pet Bed can be such a big help, as it gives your pup a place to snuggle up and get comfy when things get a little too crazy. It's on sale right now for $29, which is 15% off the sticker price.
Active Pets Plush Calming Pet Bed | $34 | Amazon
The Active Pets Plush Calming Pet Bed is meant to help your dog get better sleep while helping to curb anxious feelings and behaviors. That's all due to its luxe, snuggly lining that mimics sleeping with a parent. That should in turn help make them feel a little less upset when they're dealing with frustrating situations. It's also incredibly soft and comfortable, so your best friend has a safe, cuddly, and supportive place to go when they're feeling stressed or super sleepy. The bed also comes in soft pastel colors. It's a no-brainer if you have a pet who gets wound up easily, and even if you don't, it makes for a great regular pet haven, too.