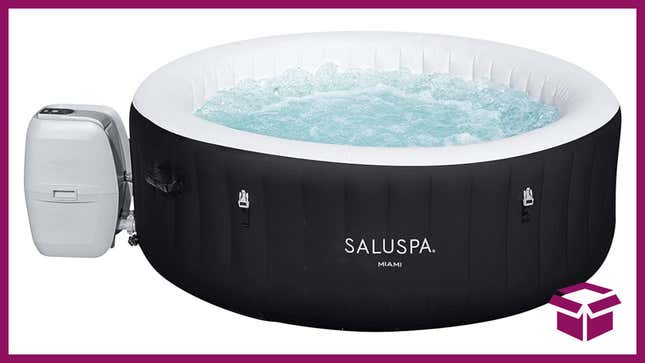 This Bestway SaluSpa Inflatable Hot Tub isn't just the number one bestseller in hot tubs on Amazon, it's also currently got a 30% discount, bringing the usual price of $530 down to $371, making this the cheapest price we're likely to see before things start to heat up. This hot tub uses 120 bubble jets to create the frothiest tub around, has impressive strength and durability, is really easy to set up, and even has a timer to allow it to turn on just as you get home from work.
Bestway SaluSpa Inflatable Hot Tub | $371 | 30% Off
One of the coolest things about the Bestway SaluSpa Inflatable Hot Tub is that it can be controlled from inside the tub. A lot of hot tubs require users to set things up before getting comfortable in the water, but with this, anyone can change things up on the fly to keep the relaxation coming.
Originally written by Jason Coles on 5/17/23 and updated by Miranda Martin with new information on 5/26/23.