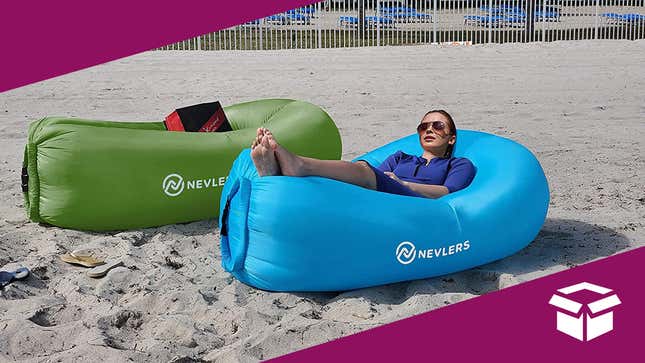 Going to the beach is always a bargaining game. How comfortable can I be versus how much crap and I gonna have to haul from my car? These two ideas are seemingly at odds with each other. That said, this Nevlers inflatable lounger marries those two opposing plans. These inflatable outdoor lounge chairs feel like laying in a hammock when set up and then fold up into a light drawstring bag. No air pump is needed. Just wave around catching the wind and air in your vicinity to fill the lounger. The lounger comes with a peg to keep it adhered to the ground after you get up. These things are ideal for traveling light when headed to the beach, camping, or even music festivals.
Snacktaku Drinks Pepsi's Time-Jumping 1893 Cola Flavors
Nevlers 2-Pack Inflatable Lounger Air Sofa | $40 | Amazon
Amazon has a two-pack of the portable inflatable lounger. Normally you can get two for $60 but right now you'll get two for just $40. That's a 33% discount.