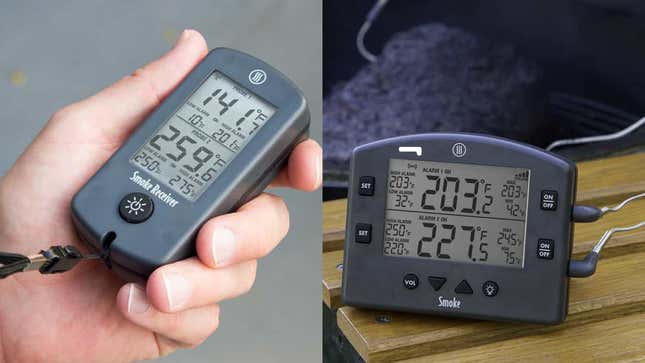 The sun's out, the temperature's rising, and it's time to smoke some meats. If you don't want to take any chances with your dinner, ThermoWorks dual-probe Smoke thermometer is a great accessory to monitor your barbecue's progress, and you've got a rare chance to get it on sale today.

It includes a base unit with a large screen to show you the two probes' temperature, plus a wireless lanyard so you can leave the grill while still keeping an eye on your temperature. And of course, you can set a min/max temperature for each probe, and get an audible alarm if the smoker needs your attention.
The Smoke sells for $99, but ThermoWorks just marked open box models down to $76, for a limited time. That's an extra $23 you can spend on brisket.
---