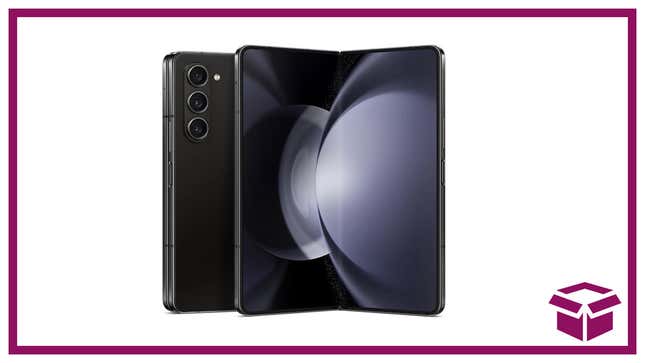 The only thing more amazing than the concept of a phone with a foldable screen is the deal Samsung is offering right now to put one in your pocket. Start with 58% off the regular price, add up to $1,000 in enhanced trade-in credit, and then double your storage from 256GB to 512GB for free while this deal lasts. And that is the only catch here — this deal ends on Monday, September 11, so don't waste a second in going to Samsung and checking it out.
Galaxy Z Fold5 phone | up to $1,000 off in trade-in credit | Samsung
Samsung released the Galaxy Z Fold5 less than a month ago, and the buzz has not died down one bit. This amazing foldable phone is only 13.4mm thick when folded, thanks to an improved design over the Z Fold4 which allows it to fold completely flat. The Dual-App Viewing, which lets you drag and drop photos into a text message or view two different websites side by side, has to be seen to be believed. And thanks to the powerful Qualcomm Snapdragon 8 Gen2 processor, the Galaxy Z Fold5 is a multitasking superstar. The future of cellphones is here now, and until Sept. 11, you can get $1,000 off the Galaxy Z Fold5 and a free memory boost from Samsung.