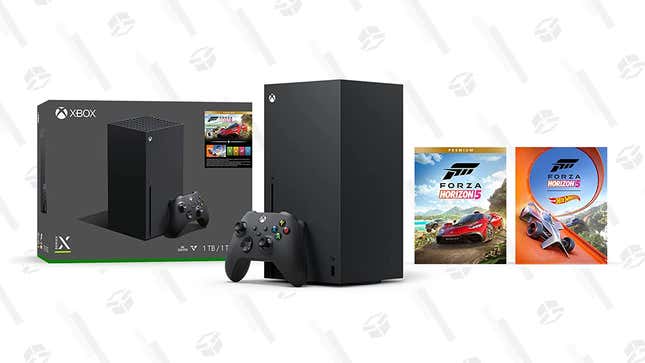 The Xbox Series X has been quite the difficult find for gamers since its release a few years ago, but right now Amazon has an enticing bundle in stock. The console comes with Forza Horizon 5 which is one of the best-looking games on the system as well as its Hot Wheels DLC. Drive around exploring the beautiful landscapes of Mexico with hundreds of cars in 4K resolution and up to 120 frames per second. And then play hundreds of other games in 4K with up to 120 frames per second.
Snacktaku Drinks Pepsi's Time-Jumping 1893 Cola Flavors
Xbox Series X – Forza Horizon 5 Bundle | $560 | Amazon
The Xbox Series X Forza Horizon 5 bundle goes for $560. You're saving a little bit when you consider the additional Forza expansions you're getting, but the real value here is just finally owning the Xbox Series X and not paying above retail price.