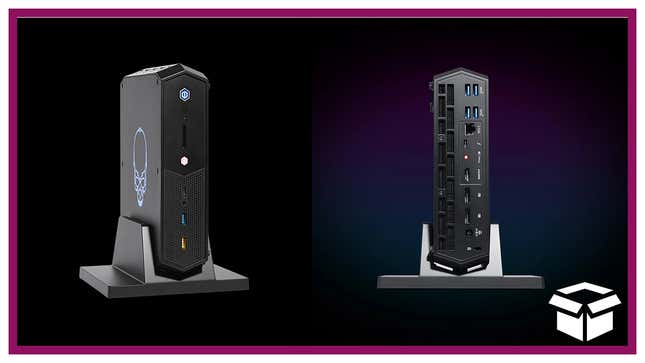 A hot new rig does not have to swallow your gaming desk whole — check out the compact yet powerful Intel® NUC 12 Enthusiast Serpent Canyon gaming PC from GeekNUC. Better yet, check it out now while it's on sale, and best of all, use our exclusive NUC12SNK50 code to max out your savings with an extra $50 off the 64GB memory/2 TB storage version.
Intel® NUC 12 Enthusiast Serpent Canyon Gaming Rig | Starting at $999 | GeekNUC
The barebones version of this Intel® based PC gaming machine is just $999 during this sale, a full 49% off the regular price. Bump up to the 32GB/1TB version for $1,149 — 50% down from the regular price of $2,298 — or the maxed-out 64GB/2TB monster for $1,249 (with the NUC12SNK50 code) — saving over $1,400 from the regular price. The Serpent Canyon is available on Amazon and Walmart, but for hundreds of dollars above these amazing sale prices.
GeekNUC guarantees all of its rigs are brand-new and genuine, and they back them up with a 3-year warranty and 30-day no-questions-asked return policy. Set aside a very small little footprint for this mighty mite of a gaming rig and head to GeekNUC now to cash in on this awesome sale.