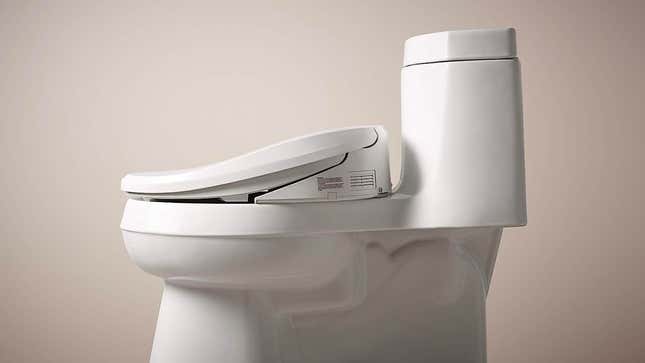 We write about a lot of bidets here—because we believe bidets are the future of toilets. If you want to debate us, be warned: there are dozens of us. It's hard to argue with a heated seat, nightlight, and automatic deodorization like this Kohler bidet. And the kicker? All those bells and whistles and it's still 49% off.
Snacktaku Drinks Pepsi's Time-Jumping 1893 Cola Flavors
Kohler Elongated Warm Bidet Toilet | $340 | 49% Off | Amazon
You can attach this bidet to pretty much any toilet, and without additional plumbing. In fact, it'll keep you from the plumbing issues toilet paper can cause—so the bidet benefits are numerous. This is the lowest price this bidet has been in a while—so grab it and enjoy all the luxuries a toilet seat can afford.