Goal Zero has long been the leader in portable power and solar panels for the outdoors, but all that electricity won't help you stay cool in a hot tent.
The Goal Zero Fan Tool is designed to attach to their Switch 10 Recharger, but will run off any powered USB port- preferably one that you can toggle on and off. We played around with one at The Outpost in June, where our tents were running on Goal Zero power stations, and came away impressed with the breeze-to-weight ratio (had to). The blades are silicon, so they'll bend and not break in your overstuffed backpack.
As you may notice from the "customers also bought" section of the Fan Tool's Amazon listing, a flexible USB cable is a great pairing for the Fan Tool. You can use the cable to angle the fan any way you want, whether it's running off a USB port on your laptop at work or a power back in your tent.
We'll be checking out Goal Zero's new lithium power stations, along with the competitive set of large form factor portable power banks shortly.
G/O Media may get a commission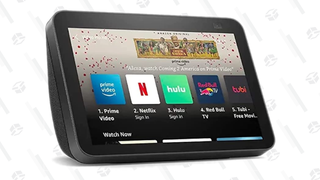 ---