Back-to-school shopping is a recipe for full-on nostalgia. And while I love a set of Crayola crayons and Lisa Frank-themed folders as much as the next aging millennial, its the college-themed dorm shopping that I love the most. I didn't much like living in a dorm, but I did love all the dorm-specific essentials. It was like regular school supplies, but for your entire life. I was given, for the first time in my life, a relatively blank canvas I could fill in as I wanted. Which, as it turned out, meant a rather large amount of turquoise green accent pieces and one oversized Little Miss Sunshine in bright yellow. (My mom's reaction, on the other hand, when I asked to raid Target for all the college-themed home goods that crop up in the late summer was, "Isn't the point of going to college to send you off with all the things we don't want anymore?")

I've been happily living outside of a dorm for more than a decade now, and definitely feel like my style has reflected that decade of more adult living. But I still get a ping of excitement when I see shower caddies and over-the-door organizers for sale. Which made me think: What dorm list "must-haves" can actually grow up with me? Here are the dorm buys that, like you, don't actually look like they belong in a dorm.
This is something I left behind years ago, but it is an admittedly effective way to get extra space without having to move or magically double the size of your closet. Of course, you also get four dark black blocks on your floor. If you want something a bit more subtle, I found these risers that are a bit more under-the-radar. Unlike the more Pyramid-shaped classic bed risers, most of the riser is about the width of a regular bed leg. The strength comes from the base.

If you don't mind the look of a blocky riser, this set is half the price and gives you three height options.
G/O Media may get a commission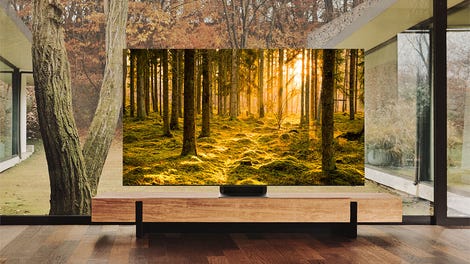 Up to 40% off
Samsung Smart TVs
Ah, the dorm door whiteboard. A spot for notes, inside jokes, and the occasional genitalia doodle. This mores sophisticated version can be a sleek addition to your desk or entrance table. A curved area at the back can be for stacking mail or notes or even placing a favorite picture. It's magnetic, so you can also add a few small magnets for pinning to-do lists as well. Just be glad you can't go back in time to tell your 18-year-old self the note is "Remember: dentist, taxes, groceries."

Bulletin boards are another wall accessory that isn't exactly limited to the undergraduate population but definitely gets a lot of use therein. A simple bulletin board with metallic pushpins is one easy way to make it feel more adult, or you go could go with this impressive entryway organizer. With spots for sunglasses, keys, mail, and space to display notes or postcards, there's even an included glass for small plats or flowers.

This wall grid isn't technically a bulletin board, but is another great way to make various cards, photo strips, and mementos feel organized rather than cluttered. Included shelves even give spots for knickknacks to live, making them easy to display while making your surfaces easier to clean off.
Never in my life have I felt the need to sleep with a long, narrow pillow talking up half the bed. But that was the price we paid to have a sleeping space that could also be a couch. I wasn't sure if it was possible to update a body pillow ascetically, but the closest equivalent I could find is long lumbar pillows. They can do similar work to a body pillow (allowing you to comfortably lean back in your bed), and are also an easy way to make your bed look really pulled together. Because this brown leather pillow cover is basically a neutral, if you put this in front of nearly any set of shams, your bed will look 100% more elevated with little effort.

Butterfly and disk chairs are college staples because they're inexpensive, easy to move, and take up little space. But even if you opt for armchairs and couches these days, a well-placed butterfly chair can provide a little bit of extra seating when guests come by. Here, leather is once again the secret to making it feel like it can get into a 21+ party.

A formless bag of beans, like an overstuffed butterfly chair, is something that is easily left behind as we age. While a truly adult-looking bean bag is hard to find, Jaxx actually makes an outdoor version that improves on the classic model by offering actual back support.

OK, you don't really need a flask unless you're regularly pouring yourself whiskey on the go. but this fish-shaped one looks cool, not corny.

In the limited space of a dorm room, over-the-door organizers are key. For a more grown-up version, I look for over-the-door hooks that offer subtle design over pure function. Umbra's versions also come with the ability to drill them into the wall for a more permanent organization system. I also try to keep the things that permanently "live" on the hooks to a minimum so it doesn't become another crowded, disorganized spot. This is entirely personal preference, but I keep 1-2 bags on the hooks for easy access and use the rest for hanging clothes and jackets I might rewear before I hang them up. When the hooks get crowded, I put most everything back to its permanent place and start with a mostly blank slate.

I've written about these shoe organizers before, but given how ubiquitous over-the-door shoe pocket organizers are in college, I couldn't leave them out. Unlike the pockets that fit nearly nothing, this model from Whitmor can accommodate chunky heels and even booties. I also found I was way more likely to put shoes away when I could keep them more or less at arm's level, rather than bending down to organize them on a shoe rack.

Vornado makes perhaps the only truly chic table fans I've ever seen. If you've graduated from thinking your doom room is too hot to thinking your office is too hot, it may be time to invest.

I'm pretty sure today's college Freshman have have also upgraded their string lights from would-be Christmas decor into the vintage-inspired globe light and Edison light options. You can string these across a dark living room or dining room, or do some easy illuminating outside with the help of a weatherproof switch.

---