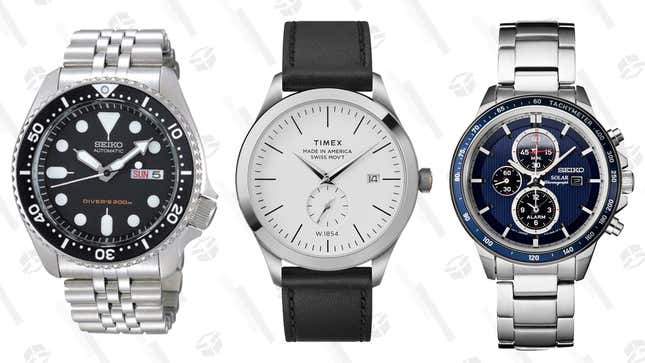 I do not care one lick about a man's watch. I'm not a watch snob, and I don't think that the amount you spend on a timepiece says anything about your level of taste or personal style. I've even immortalized this stance on Style Girlfriend, making it something of a calling card of mine. In fact, if there's one thing our followers know about me...well, if it's one thing then it's probably that I'm from Wisconsin (I <3 the Midwest).

But if guys know two things, it's that I'm from Wisconsin and I don't care about men's watches.
So I'll warn you now: If you enthusiastically self-identify as a committed horologist (a timepiece aficionado, natch), this list is not for you. However, if you are like me, in that you don't particularly worry about what's on your wrist so long as it a) tells time, b) looks good, and c) won't cause your boss who's like, reallly into his Rolex to silently judge you, then welcome!
Fair warning: Several of these watches will still set you back (ha! watch joke, get it?) a pretty penny, but if you want to buy one time-telling accessory and literally never think about this topic again, they'll be perfect for you.
Ask a Clean Person and Style Girlfriend are teaming up to bring you the latest on what to wear for spring and summer...but this week, in honor of Father's Day, they're talking watches. 
---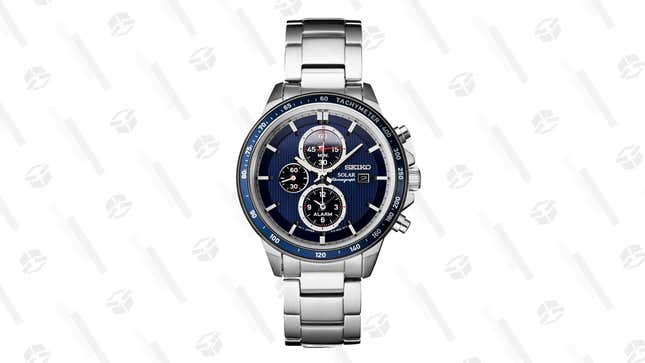 Powered by light energy, you'll never have to change a battery on this Seiko style. It's also water-resistant down to 330 feet deep, which you can't say about your other timepiece (aka your phone). It's a watch that will impress (or at least placate) even an ardent watch snob.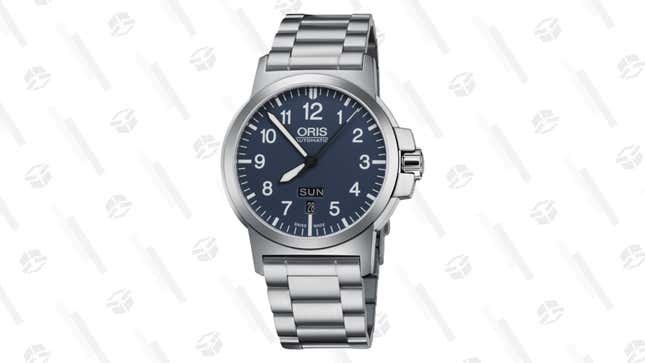 Check out the "Try it On" feature on Tourneau's website to see how this standard aviation watch would look on a man's wrist. You can see the timepiece as part of a full suit look or worn with a more casual button-down, shirt sleeves rolled up. There's even a slightly creepy-but-useful adjustable scale for displaying the watch against different skin tones.

It's also available with a black face on Amazon: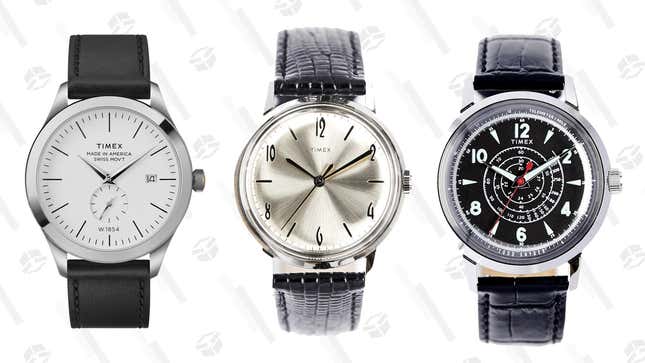 If you're looking for an easy win when it comes to watches, Timex should be your first—and last—stop. A classic in its own right, the brand has also recently gained some cool kid cred thanks to its collaborations with designer Todd Snyder. Well-designed, affordable options like the retro Marlin, the racing-inspired Beekman, and the American Documents series would all look great on any guy's wrist. Good quality, a fair price and made in the USA! What's not to love?

I like that Snyder knows that not everyone is ready for (or even wants) a Rolex, and calls their most recent release, the Welton Bi-Metal, his new favorite. He says it "reminds me of something my father would have worn, but at the same time won't make you look like your dad."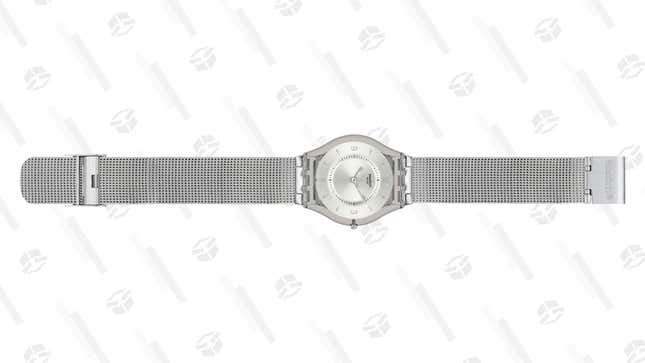 A friend who works at a very fancy job in #menswear swears by this Swatch watch. Yes, Swatch! The Swiss-HQ'd company is still kicking, with affordable timepieces like those in their Skin collection putting in the work. I like how the super-thin, adjustable metal-knit bracelet matches the silvery, sun-brushed dial. It's subtle, comfortable on your wrist, and quietly complements any outfit you're wearing, whether dressed up or down.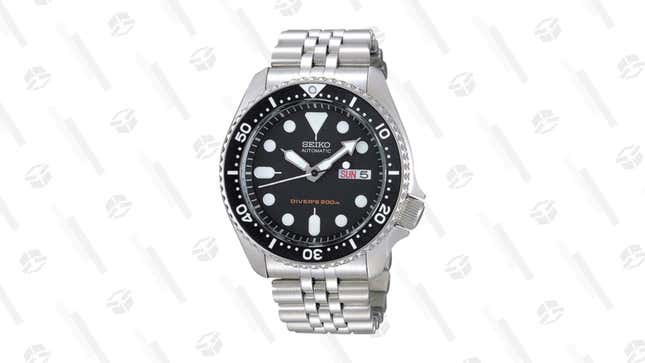 The Seiko SKX007 diver (along with its many close cousins) is probably the best cool-for-the-price option. Basically, it's great for all the reasons a Rolex Submariner is—meaning it's a classic '60s "tool" watch, meant for and used by divers once upon a time, with timeless and instantly recognizable design and a classic mechanical movement. The only things this style lacks are 1. the Swiss cachet (which, okay, fine) and 2. the James Bond heritage.

Bottom line? It's elevated cool that won't break the bank.
---