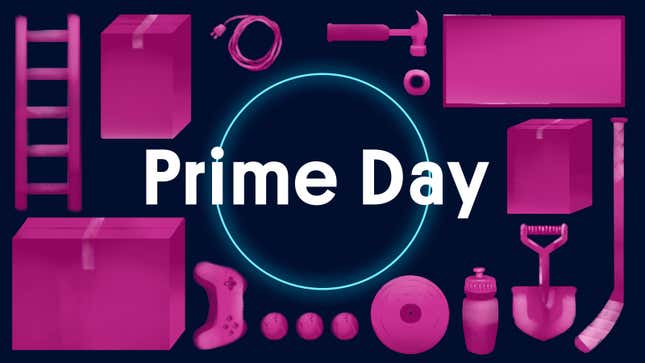 Amazon Prime Day is officially here! We're updating this page to help navigate you through the avalanche of deals throughout the next day and a half, so check back often for all the best Prime Day deals. Or, for a quicker deals fix, check out our deal rankings, or follow along with all the best Lightning Deals on our live blog.

Bookmark Kinja Deals and follow us on Twitter to never miss a deal. Be sure to bookmark our Prime Day deals hub.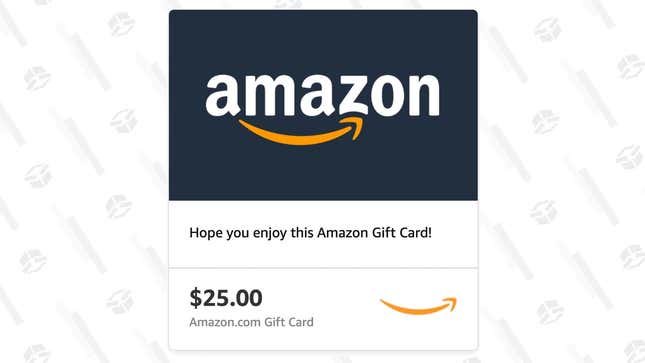 Here's your no-brainer Prime Day deal of the day: Buy a $25 Amazon gift card, and you can get a $5 Amazon credit added to your account automatically. That's basically $5 cash for clicking a few buttons.

You can buy the gift card here, and either use promo code GCPRIME19 at checkout to apply the promotion, or just click the button on this page to add the code to your account automatically.
The only catch: you have to be a Prime member. This is Prime Day, after all.
---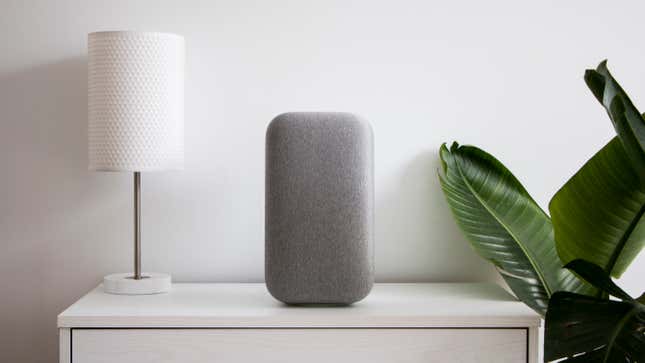 The Google Home Max is Google's high-fidelity answer to the Sonos Play:5 and Apple HomePod (while being significantly smarter than both), and while it's a bit of a stretch at its usual $400, it's a great value at $250. That's the best price ever, but it's only available during Prime Day.

---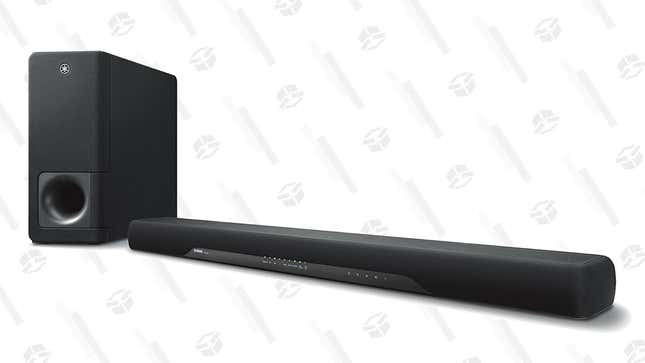 Yamaha's YAS-207BL was the first sound bar on the market to simulate surround sound with Dolby DTS Virtual:X, which bounces audio off your walls and ceiling without the aid of satellite speakers. I tried it myself, and the result was surprisingly convincing.

If you've been holding out for a good deal, it just dropped to its lowest price of $205, or $25 less than usual.
---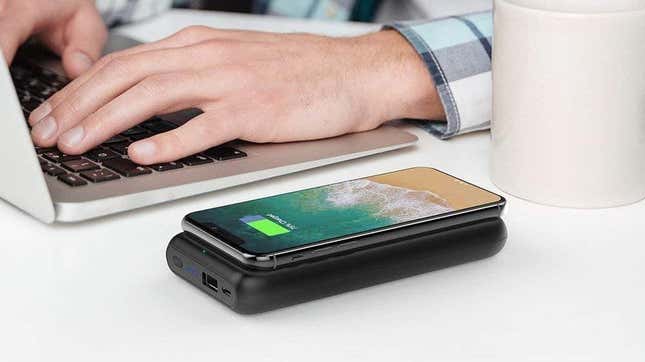 RAVPower's newest battery pack has a Qi charging pad built right in, and you can get it for $25 today at checkout for Prime members, the best deal we've seen on it.

So, why would you want a Qi pad in your battery? Obviously, it means that if you forget your charging cable when you head out, the battery isn't just an expensive paperweight. But it also means you can use it around as an everyday Qi charger, whereas most USB battery packs gather dust in a drawer save for a few occasions per year.
---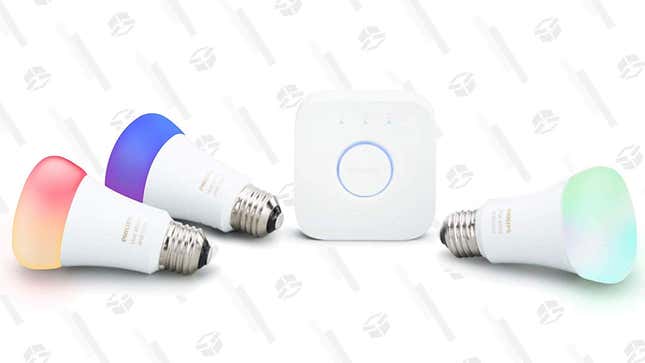 Philips Hue 3-Bulb Starter Kit | $100 | Amazon

I know it was part of a larger Philips Hue sale that we covered yesterday, but this starter kit deserves a special shout out. $100 would be a good price for a Hue starter kit with two bulbs, but for the rest of the day, that gets you three of them, plus a Hub.
If you have any inkling that you might want to start a Hue collection, we don't expect you'll see a better deal on this until the holiday season.
---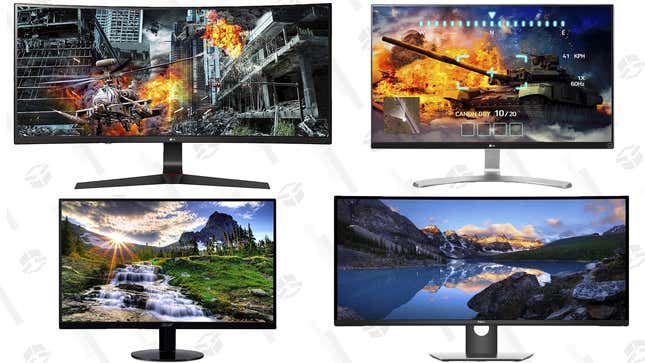 Amazon's Prime Day sale on "laptops, monitors, desktops and tablets" is really just a monitor sale. The laptops are...fine (the Zenbook 13 for $700 is probably the best deal of the bunch), you're not going to buy any of the desktops because it's 2019, and I'm not convinced that anybody has ever actually bought a Galaxy Tab.

But! The monitor selection is excellent. One the low end, you can get a basic 21" 1080p display for $80, a 24" for $90, or an IPS alternative for $100.
Gamers can get a G-Sync-compatible 34" ultrawide from LG for $380, or a FreeSync 4K display for $300. Both of those are easily all-time low prices, but check out this post to decide which one is right for you.
And if your desk can fit it, you can even score a 38" (not a typo) curved display from Dell for $780, down from its usual $900+ price. I don't need it, but I want it.
---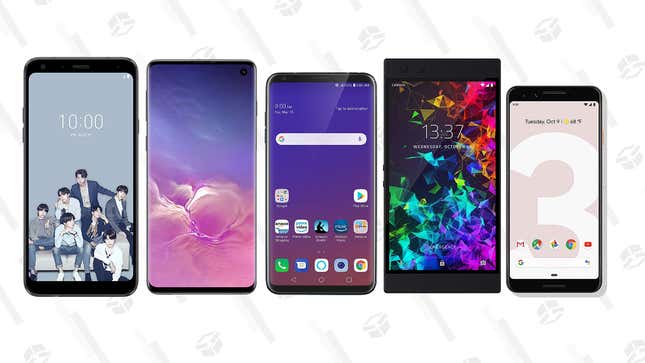 If you're looking to upgrade your smartphone, Amazon's got you covered. Choose from the latest unlocked Samsung, Google, LG and Razer smartphones during Prime Day.

In fact, a number of Gizmodo's picks for the best smartphones you can buy are included in this sale, such as the Samsung Galaxy S10, the Pixel 3 XL, and the Moto G7.
If you're even the teensiest bit interested in getting a new phone, this promotion is definitely one of the better ones we've seen. Prices start at about $34 (but I'd suggest picking up at least the Moto G6 for $110.)

---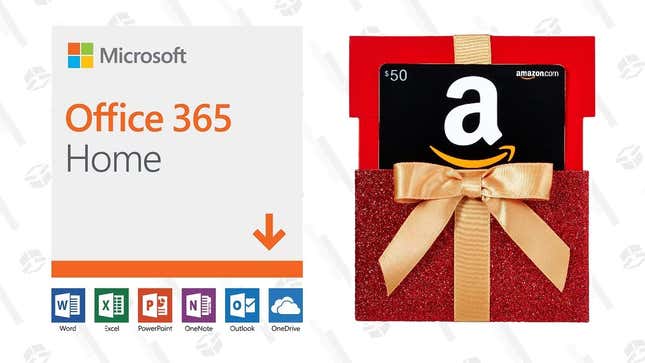 Microsoft Office. Do people still use Microsoft Office? People with kids and school projects maybe? Anyway, if you still use Office, you can buy a year's subscription to Office 365 Home (with licenses for up to six people) for its usual $100 today, and Amazon will toss in a $50 gift card. The deal is only available today though, and could sell out early. Don't say Clippy didn't warn you.

---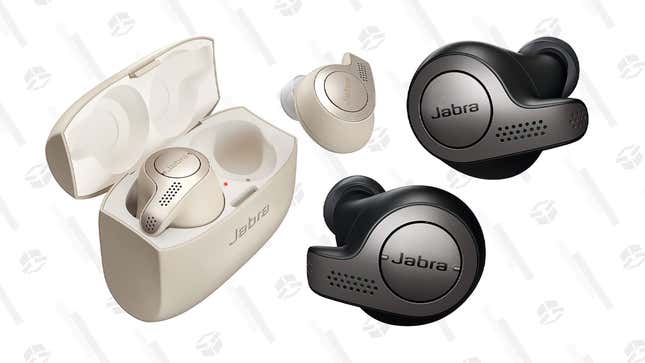 Normally $150-170, you can grab a pair of the Jabra Elite 65t truly wireless earbuds, in Gold or Black, for $114 on Prime Day. They promise up to 5 hours of use on a single charge with an additional 15 hours thanks to its charging case. They're also $50 cheaper than Airpods.

Better still, if you have an Amazon Prime credit card, you'll get 20% back (or about $23 back in points) of what you paid for these Bluetooth earbuds.
---
Amazon's Echo Wall Clock is a revelation for the specific (but I think quite large!) subset of people who:

1) Use Alexa timers in the kitchen with some regularity.
and
2) Don't have an Echo Show with a screen built in.
Just pop in some batteries, hang the clock, and a ring of LEDs will automatically count down the minutes and final 60 seconds of any timer you set with your voice. It's elegant, seamless, and I can't stand how much I love the thing.
It came out late last year for $30, but it just got only its second discount ever, down to an all-time low $24. The clock is ticking on this deal though, so don't waste any time.
---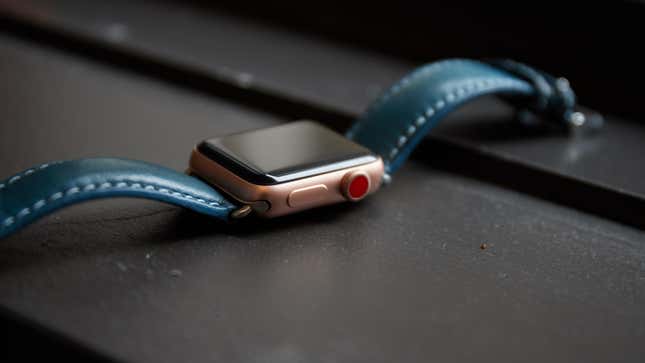 The release of the new Apple Watch Series 4 coincided with a price drop for the still-excellent Series 3. And during Prime Day, you can save even more.

This deal is valid for both the 38mm ($169) and 42mm ($200) GPS models. Sadly, the cellular version isn't on sale this time, but these deals are better than Black Friday.
Can't live without the larger screen, faster processor, and EKG features of the Series 4? The GPS + Cellular models are also on sale, too.
---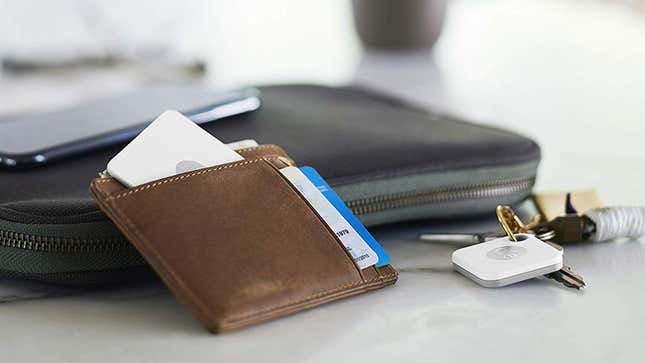 Can never find your keys? Always losing your wallet in the couch cushions? Never put the dog leash in the same place twice? Tile is the answer to all your woes, especially now that you can replace the battery yourself.

Amazon just kicked off a Prime Day sale on a variety of Tile trackers, including the new Tile Mate with replaceable battery for an all-time low $15, or a louder, longer-range Tile Pro for just $4 more. I bought my first Tile (the Mate) myself a few months ago, and was pleasantly surprised to realize that by pushing the button on the Tile, I can make my phone ring if I've lost it (but haven't lost my keys). It's kind of like getting two device finders for the price of one.
The sale also includes a bunch of multi-packs, as well as the bigger, thinner Tile Slim, which is designed for wallets, but doesn't feature a replaceable battery.
---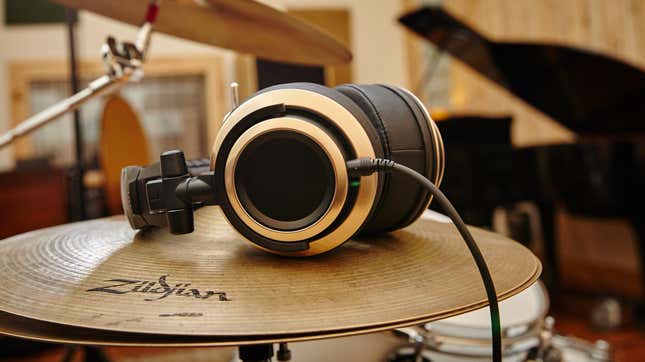 If price has been the barrier to entry keeping you from better audio, Status Audio is offering our readers the best price we've ever seen on their cult-favorite CB-1 over-ear headphones for Prime Day.

Status is a direct-to-consumer headphone company, building great cans in proven form factors without the markup that comes with popular brands. In fact, there's no branding here whatsoever.
The CB-1s are extremely comfortable out of the box, more so (in our opinion) than the ATH-M50X, MDR7506, SR60e, or V-MODA Crossfade Wireless, just to name a few.
The CB-1s have a (relatively) flat frequency response that's great for listening to a variety of music or audio/video editing, with a wide sound stage in a closed back design. I get good isolation/seal with the updated pads. The elephant in the room here is that these are wired headphones, in the year 2019. For some of you, that may be a deal killer, but if not, they kindly include two detachable cables- coiled and straight, to ease the pain. They even smartly attach to the headphones with a twist lock.
We know from six years of Kinja Deals that great over-ear, closed back headphones for under $50 is no joke. Depending on what you've shelled out for in the past, they might even blow away your much more expensive pairs.
---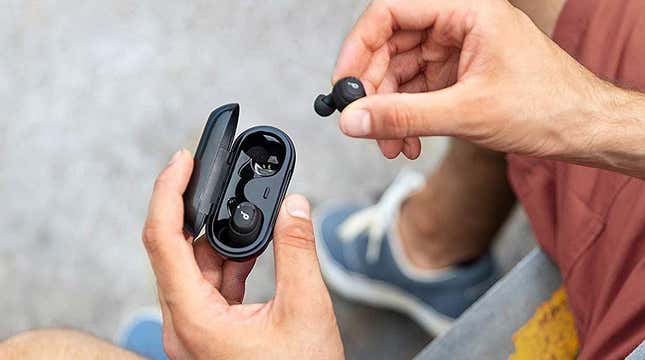 Anker just keeps on iterating on its true wireless earbuds, and now, you can get the new Soundcore Liberty Neos for an all-time low $41 (after clipping the $9 coupon), down from the usual $60-$65.

As Anker's new budget true wireless buds, there aren't too many bells and whistles here, save for the ability for both earbuds to operate independently (many true wireless earbuds have one bud pair to the other, rather than both pairing to your phone), and Bluetooth 5.0, which ensures a rock solid connection from a longer distance.
The earbuds should for 3.5 hours on a charge, and the charging case includes 12 hours worth of battery life too for longer sessions. That's not as much as some of Anker's more expensive models, but honestly, it's enough for most situations.
---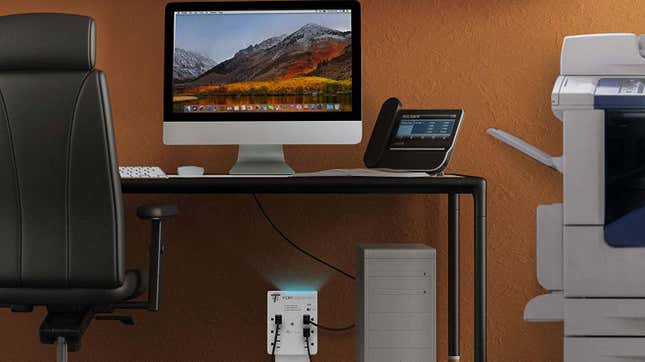 If you don't have a surge protector for your electronic devices, you're living a reckless life. In the event of a storm or surge in power, you're going to want something protecting you. The TOPGREENER 6-Outlet Wall Mount Surge Protector is $25 and can withstand up to 900 Joules during lighting storms, voltage spike, and surges. The mounted surge protector has six outlets and 3 USB A ports, so you can protect a maximum amount at once.

---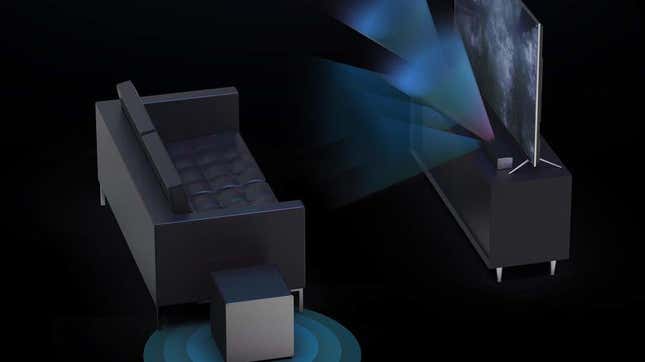 Dolby Atmos is the future of home theater audio, and you don't even have to pay thousands of dollars to install ceiling-mounted speakers to enjoy it. This 3.1.2 channel Vizio sound bar includes three front channels, a subwoofer, and two speakers that fire upwards at an angle to bounce sound off your ceiling.

Normally priced at $800, today's $599 price is the best we've seen by over $50, and you don't even need a Prime membership to get it.
---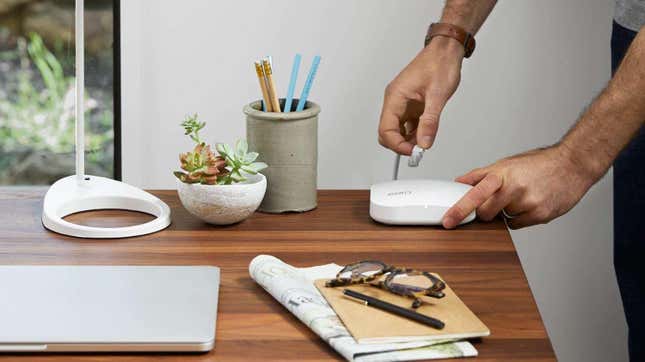 If Amazon's recent acquisition of eero didn't scare you off the pioneer in mesh networking, the retailer is celebrating its new networking play-thing with big discounts across the board, for Prime Day.

Get a an eero and an eero Beacon (which plugs straight into the wall and doubles as a night light) for $149 (a $150 discount), an eero and two beacons for $199 (an $200 discount), or for the largest and most densely constructed houses, three full eero routers for $299 (a $200 discount). To be clear, If you live in a one bedroom apartment, you don't need any of these, but if you find that a single router doesn't get you a reliable Wi-Fi signal in every part of your house, mesh systems like these are a godsend.
---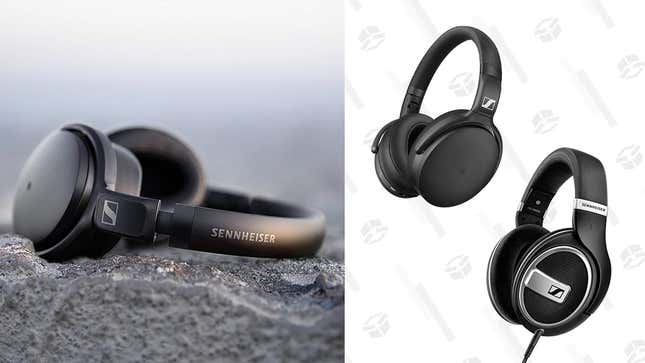 Choose from two $100 Sennheiser during Amazon's Prime Day Sale. The first is the Sennheiser HD 599 SE open back headphones, which are famous for being super comfortable and offering clear and detailed sound, thanks to the open back design. Right now it's just $100, which the lowest price we've ever seen.

Be warned, this type of headphones are designed for home listening—they leak sound, which could disturb those around you, and you hear a lot of the outside world. With this current discount, this makes an argument for the best value in audiophile-grade headphones today.
Additionally, Sennheiser's Sony WH-1000xm3 alternative offers great sound and a bare-bones noise canceling experience for less than half a third of the price of the competition.
These cans leave out a lot of the bell and whistles of the competition, such as touch controls and a voice-assistant dedicated button. But they deliver what most people care about most: price and sound quality. And right now, the black version is also available for $100, the lowest price we've ever seen including Black Friday.
---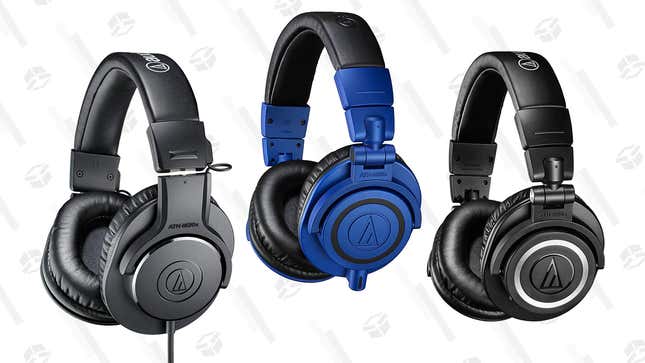 Audio-Technica's ATH-M50X headphones are pretty much the standard in studio recording sessions and right now, Amazon's dropping the price on it, its Bluetooth version, and a the rest of Audio-Technica's headphone line for Prime Day.

Prices start at $35 for the M20x and go all the way up to $129 for the Audio-Technica ATH-M50xBT Bluetooth headphones, which is currently at an all-time low.
---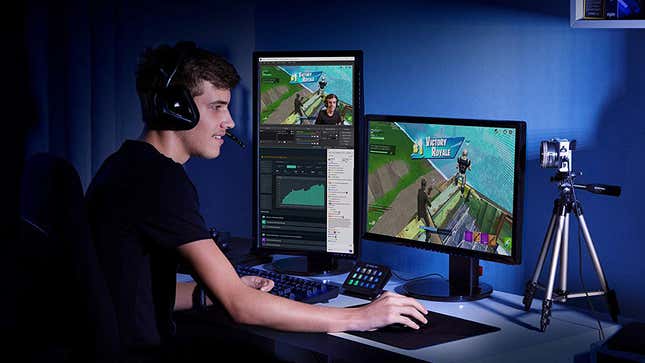 Are you ready to start streaming on Twitch? You'll need to pick up a capture card and thankfully, Amazon's marked down a number of Elgato products for Prime Day. Choose from the $120 Capture Card, which can help you stream your game or the Cam Link which can broadcast footage from your camera.

Plus, they've even discounted the Elgato Stream Deck to keep all your controls easy to reach, a key light to make sure your face is well lit, and a green screen... for fun. Just use these products in tandem with your Blue microphone and M50x headphones, and you're on your way to streaming stardom.
---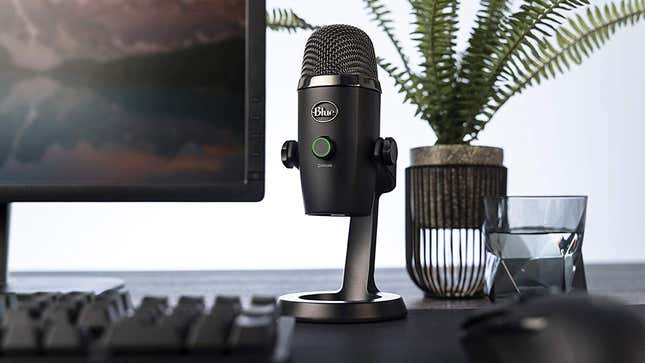 Whether you're looking to start the next big podcast, improve the quality of your Twitch streams, or just want your Skype calls to sound better, Amazon's dropping the price on a ton of excellent Blue Microphone gear.

Blue Yeti microphones are the internet's favorite microphone and the standard for podcasting right now. The best deals here are the Yeti microphone bundled with a copy of Assassin's Creed Odyssey and the Blue Yeti Nano, which is currently at the lowest price we've seen on Amazon.
---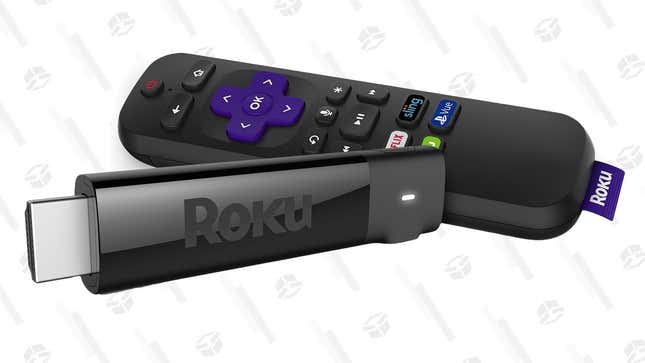 The Roku Streaming Stick+ packs more features than you'd ever think was possible in such a small dongle. You get 4K, HDR, advanced Wi-Fi, a voice remote, basically anything else you could want in a larger streaming box. Amazon and Walmart have it for just $49 today, which is a match for the lowest price we've seen this year, or about $10 less than usual.

But if you down want 4K, you can save $15 and go with the HD Roku instead.
---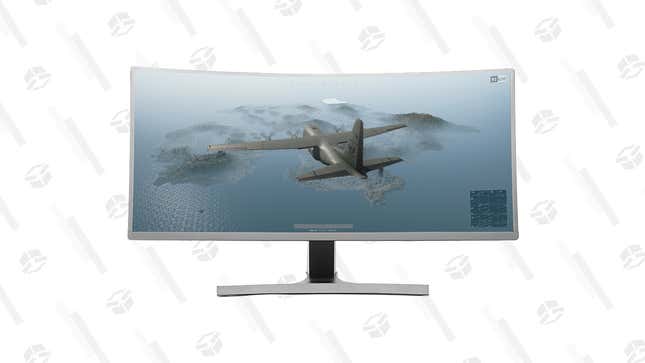 The Drop's Vast 35" curved gaming monitor is back up for order again, and it's down to an all-time low of $401 for Prime Day, or $149 less than the usual drop price. That's a lot to drop on a screen, but you get 3440x1440 resolution, 2ms response time, and 100Hz refresh speed.

It's a little frivolous, but comparatively speaking, it's one of the better deals in the gaming monitor space.
---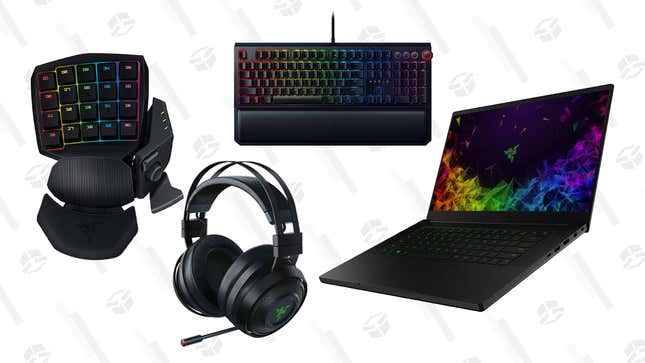 Razer makes a lot of terrific gaming accessories, and for Prime Day, Amazon's cutting the price on a whole bunch of them. While these are geared towards gamers, a lot of these accessories can improve your comfort and efficiency at work as well. Plus, lots of 'em glow.

---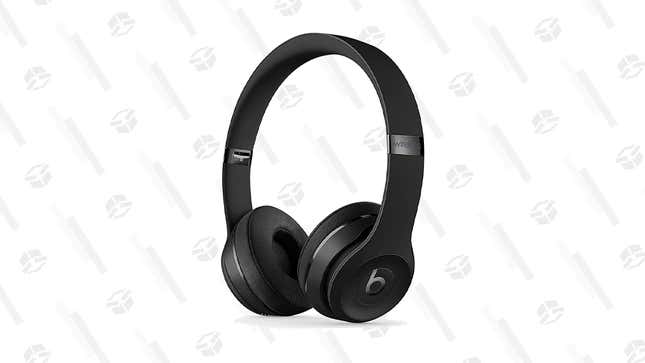 I know, I know, Beats headphones don't have the best sound quality. Spare me your comments. But the new Solo3s include 40 hours of battery life, a folding design, and comfortable ear pads, not to mention the new W1 chip for easy pairing with Apple devices. For a limited time, you can get a pair for $140 from Amazon, if you're cool with the Matte Black finish.

---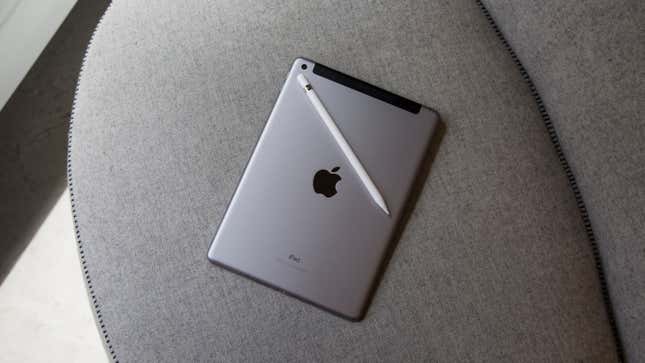 Unless you really need the iPad Pro (and you almost definitely do not), the standard, vanilla 2018 iPad is a terrific tablet for both consuming and creating media. It even works with the Apple Pencil, the first non-Pro iPad to do so.

While we saw slightly better deals on these around Black Friday (if you were quick enough to snag them), $249 for 32GB is still a terrific price for 32GB, and $300 is the best price we've seen on the 128GB model (which is the one you should probably buy). If you ask me, it's worth buying one of these for the express purpose of playing Civilization VI on the go.
---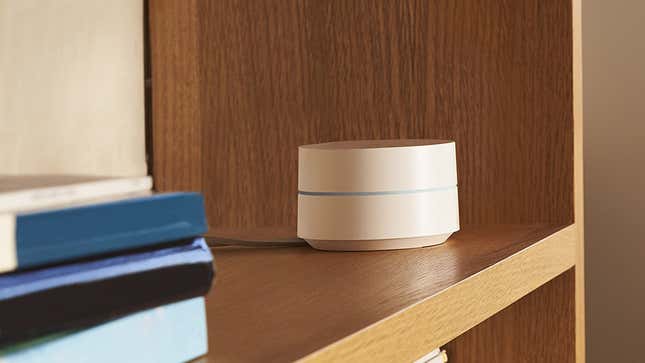 Google Wifi is one of the highest profile competitors in the exploding mesh router market, and our readers' favorite mesh system. If you have a big house, and could make use of a three-router array, Walmart is marking down the system to $230 today, and the single unit to just $89.

---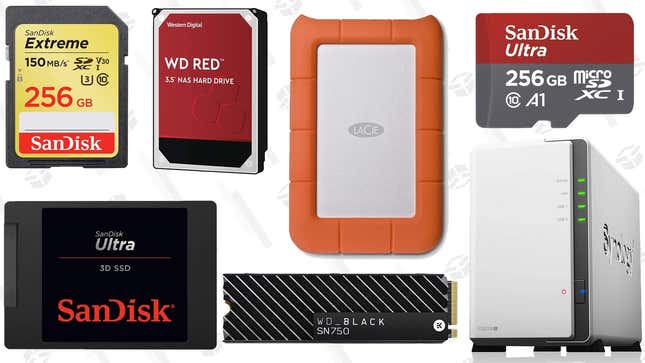 Prime Day never disappoints if you're in the market for affordable PC and flash storage, and this year is no different. Two separate sale pages comprise the bulk of Amazon's best deals for GB and TB seekers.

First, this storage sale features deals from both SanDisk and WD, and is where you'll want to look for things like microSD cards for your Switch or GoPro. There's even a 1TB microSD card (yep, that exists) available for the best price ever, but mere mortals should probably stick to 256GB for $30 or 400GB for $45, both of which are astoundingly good prices.
This is also the sale page where you'll find WD Red drives for your NAS, which is a little niche, but if you're in the market for such a thing, these prices are the best Amazon's ever listed by a pretty considerable margin. You'll also find great deals on WD Black drives to stick in your PC.
For everyone else who isn't building their own systems, a variety of external drives are included as well, from the spacious (6TB for $90, or 10TB for $159) to the rugged, to the SSDs that you can carry around with you, when performance and data transfer speeds matter. For all the deals, you should really head over to the sale page.
The other sale page includes similar products that are made by manufacturers that aren't SanDisk or WD, which is very annoying for this deal blogger. There aren't as many products here, but there are some exciting ones like a Synology NAS, Seagate's FireCuda hybrid drive (the drive of choice for people who want to speed up their PS4 load times), and those rugged LaCie drives that look like flotation devices. Again, this is just scratching the surface, so be sure to head over to the sale page to find exactly what you're looking for.
---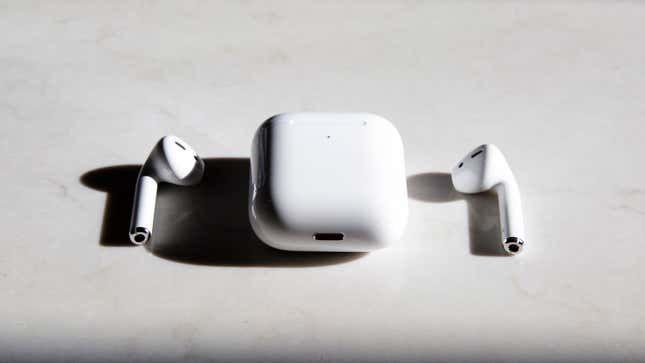 We've seen a few deals on Apple's latest AirPods without the optional wireless charging case, but today's are a match for the best deals Amazon's offered so far on the versions both with and without the wireless charging case.

In terms of size, fit, and fidgetability, these are the same AirPods that you know and begrudgingly love, but with an upgraded chip that provides Bluetooth 5.0, faster switching between devices, hands-free "Hey Siri" support, and longer battery life when talking on the phone. $179 is a $20 discount, and the best price we've seen on the version with the wireless charging case. Don't need the fancy case? The standard model is also on sale for $145, a $14 discount.
---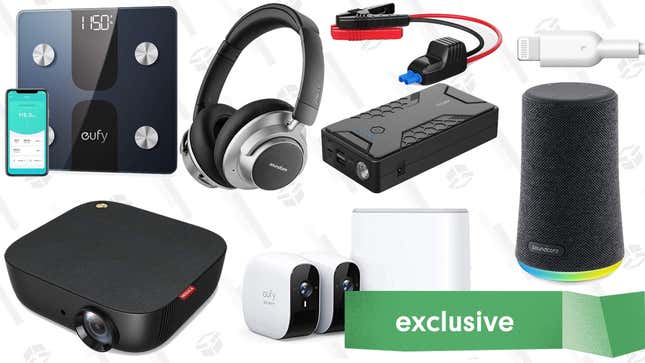 Anker put together a collection of early Prime Day discounts that are only available for our readers.

Options range from Anker's bread-and-butter charging gear (including a USB-C to Lightning cable!), to its newer home security products, to automotive accessories, to a tiny home theater projector. All of the deals are below, but just be sure to note the promo codes, and be sure to clip any on-page coupons you see as well (if applicable) to get the full discount.
Smart Home
Power
Audio
Auto
Projectors
---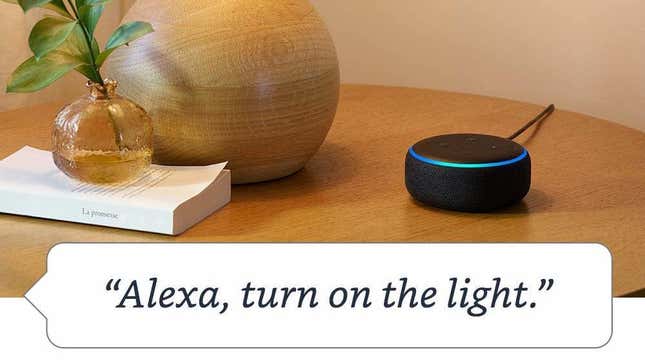 The Echo Dot is often the first little taste most people get when it comes to Amazon devices. If you just want a device to tell you the weather, news, and play a little music, this is the perfect device. You can also set alarms, timers, and reminders on your Echo dot and sync them to your phone through the app. For Prime Day, the Echo Dot is $2.
Bundle it with a smart plug for just $5 more.
---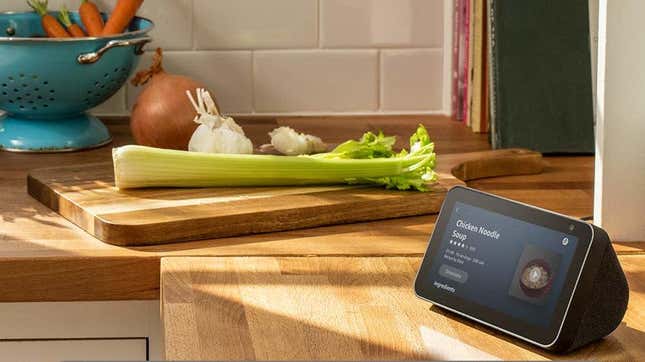 If you're looking for an Echo device for the kitchen, the Echo Show will help you channel your inner Julia Child. You can listen to music while you're reading the recipe for chicken noodle soup, or whatever Instant Pot creation you plan on attempting. For Prime Day, the Echo Show 5 is $50.
---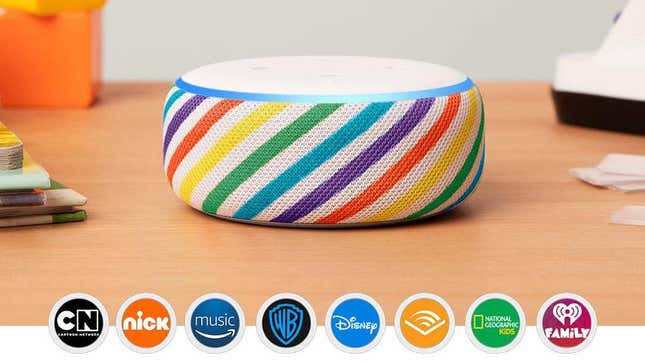 Do you like it when Amazon has brand new products on sale shortly after their release? Us too! The Echo Dot Kids Edition explores a world of kid-friendly options, with apps and tasks meant for children. For Prime Day, the Echo Dot Kids Edition is $45.

---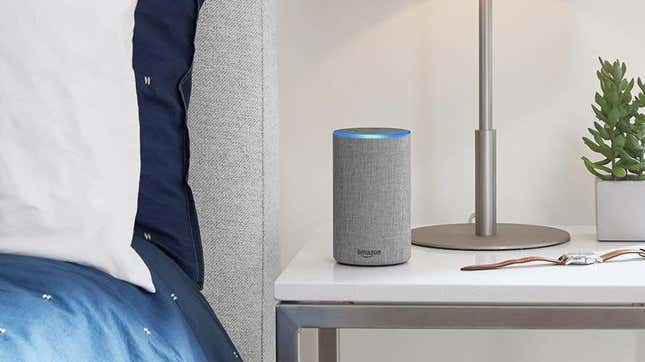 If you're looking for something with a little more capabilities, the Echo (2nd Generation) is right up your alley. It has a better speaker than the Dot, so you can listen to Pandora, Spotify, Audible, Amazon Music, and more while you're at home. For Prime Day, the Echo is $50.
Bundle it with a smart plug for just $5 more.
---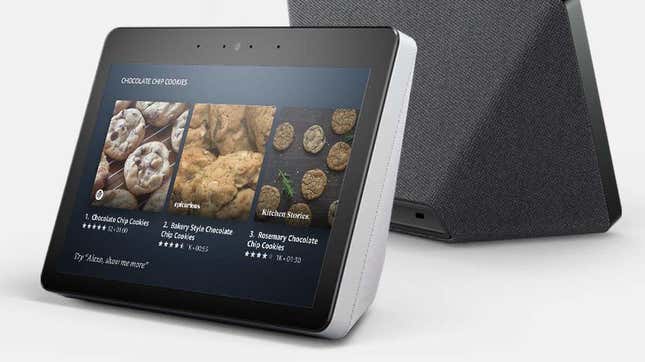 If you're looking for an Echo device for the kitchen, the Echo Show will help you channel your inner Julia Child. You can listen to music while you're reading the recipe for chicken noodle soup, or whatever Instant Pot creation you plan on attempting. For Prime Day, the Echo Show is.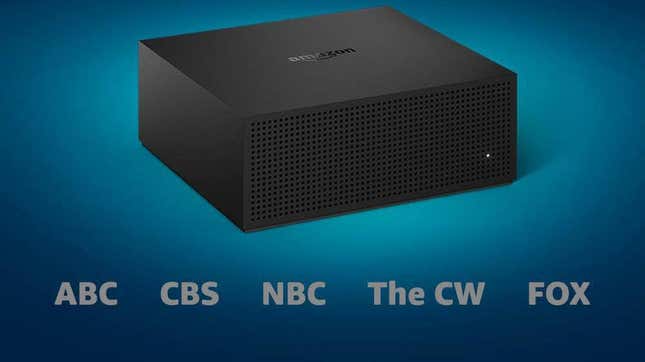 Now, if you want your smart TV to ask record your favorite TV shows, you're going to want the Fire TV Recast. It is a DVR that can hold 75 hours of programs and will let you record two things at once. You can record shows, late night programs, and live sporting events with this device. For Prime Day, the Fire TV Recast is $130.
---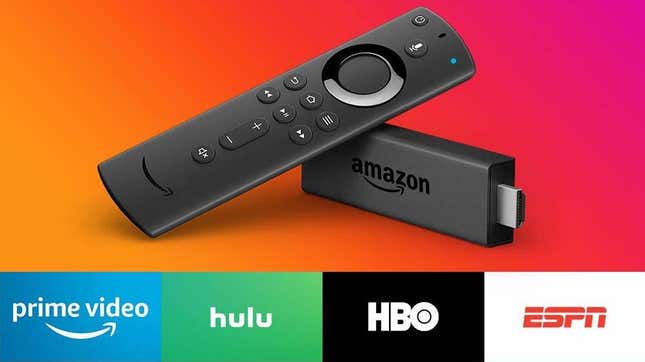 Not in the mood to shell out hundreds of dollars for a smart TV when your current TV works fine? No need, the Fire TV Stick has all of your favorite apps like Hulu, Netflix, YouTube, plus a remote you can use to talk to Alexa. Obviously, you can watch any of your Amazon Prime Video content with this device as well. For Prime Day, the Fire TV Stick is $15.
---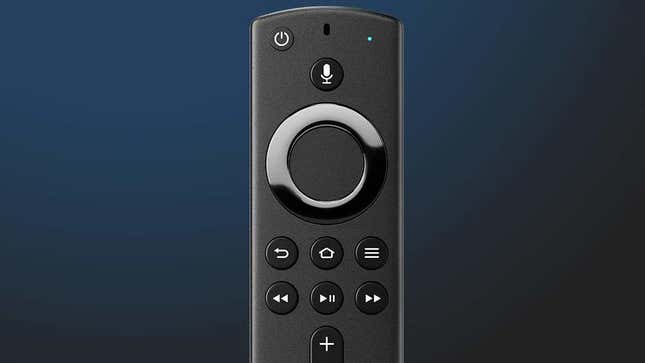 For a little more money, you can swing for the Fire TV Stick 4K if you care about the picture quality of the picture of what you're streaming. This stick gives you a beautiful picture with access to 4K Ultra HD, Dolby Vision, HDR, and HDR10+. For Prime Day, the Fire TV Stick 4K.
---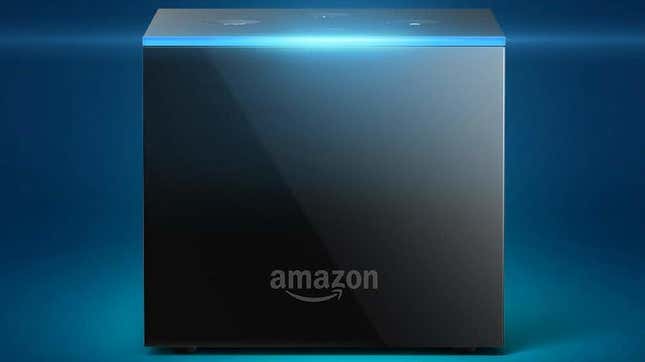 Don't want to use your hands when it comes to searching for your favorite TV programs? No worries, the Fire TV Cube has your back. You can use Alexa to ask her to put on Brooklyn Nine-Nine on Hulu or The Office on Netflix in 4K. You can use the FIre TV Cube similarly to your Echo devices to check the weather, news, and time. For Prime Day, the Fire TV Cube is $70.
---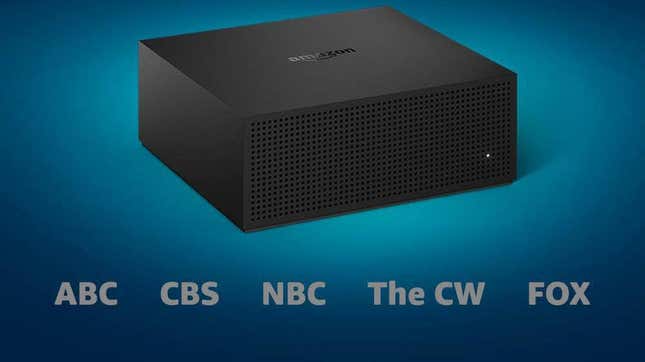 Now, if you want your smart TV to ask record your favorite TV shows, you're going to want the Fire TV Recast. It is a DVR that can hold 75 hours of programs and will let you record two things at once. You can record shows, late night programs, and live sporting events with this device. For Prime Day, the Fire TV Recast is $130.
---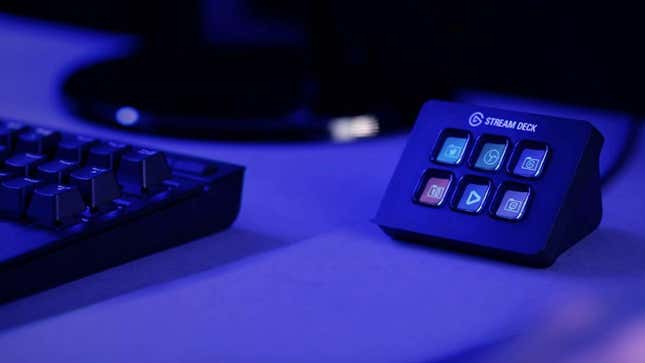 If you want to take your streaming game to the next level, Elgato's time-saving and workflow-automating Stream Deck Mini is on sale for $60 right now, down from its usual $100.

Its six keys are actually tiny, customizable LCD screens, and you can assign them to different actions and workflows on YouTube, Twitch, and other popular streaming platforms. It's basically a very cool, very elegant alternative to custom keybindings and keyboard shortcuts, and it would make a great gift.