With the (beloved? dreaded? be-dreaded?) Pumpkin Spice Latte making its return in August (!) this year and Halloween candy already crowding store shelves, that can only mean one thing: It's officially not-quite-but-almost fall.

Which means it's almost the holidays. Which means we should all probably start writing our 2020 new year's resolutions now (I'm going to try to say "Yes" more!).
But let's focus on one thing at a time, shall we? Starting with the approaching autumnal equinox and what you want to smell like when it hits, which I'm assuming hoping is not a seasonal Starbucks drink.
Instead, consider one of these eight fragrances that happen to be perfect for cool weather:
Let me get one thing straight: I do not care for Ansel Elgort, whose DJ career (?) apparently inspired this Polo Red "remix" from Ralph Lauren. He seems extremely smarmy and privileged in a way that is incredibly off-putting to me. But! I do like this fragrance, with its notes of mandarin, saffron, and "ambery woods" for fall. Also, I'll probably see The Goldfinch when it comes out because I really liked the book, not because he's in it!

G/O Media may get a commission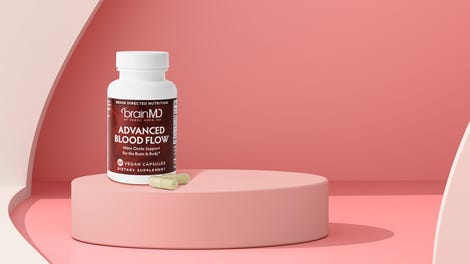 If there's a better name for a scent that smells like it was made for back-to-school season than "Whispers in the Library," I don't know it. With cozy notes of tonka bean and cedarwood, you'll imagine yourself lost in the stacks after putting it on. Oh, and if you liked the warm, woody scent of Wool from the now-defunct Commodity (R.I.P. Commodity!) and have been hoarding your last bottle like me, this should fill the perfumed void.

Over the years, the folks over at guys' grooming e-commerce site The Motley have done a nice job of curating a mix of men's offerings from thoughtfully-considered brands, along with an in-house selection that includes their best-selling cologne collection (Bergamot and Oud are personal favorites). The latest offering, Kiso, feels just right for cooler weather. Inspired by the hills of Japan, the fragrance's base is hinoki wood, an expensive timber used to build temples there for centuries. Cool, right?

Celebrity stylist Vaughn Accord has cut the hair of the world's most famous men, including Bruce Springsteen, Paul McCartney, and Bill Clinton. So when he added a fragrance to his best-selling line of grooming products, I knew I had to check it out. With its base of blue cedar...hence the name...the woody scent is subtle yet does a good job of staying put through the day. Moreover, it may remind you of (ahem*the decidedly more expensive) Laurier 62 from Le Labo.

Thank god this fragrance smells amazing, because I can see some guys buying it purely for the cool factor once they learn it was "inspired by legendary movies like Apocalypse Now and Indochine," which is not necessarily a good reason to shell out almost $200 for cologne. Thankfully, the complex, smoky scent is perfect for cooling temps, with base notes of incense, cedar wood, vanilla, tar, oud, and vetiver.

A unisex rollerball from Urban Outfitters, this bad boy is a great, super-affordable option for guys on a budget. It's also good for throwing in a gym bag or storing in a drawer at work when you need a fragrance refresh. It comes in four scents; I like "Mineral Desert" for fall, with its earthy smell of orange leaves, oak moss, and musk.

Before you write off Michelle Pfeiffer's new fragrance collection Henry Rose as just another celebrity endorsement money-grab, let me lay the facts down. The actress put in the work, launching the first line of fine fragrances created with 100% ingredient transparency. The collection (named after Pfeiffer's son and daughter's middle names) is the first EWG-verified and Cradle to Cradle-certified fragrance line. To ensure only safe ingredients were used, perfumers were limited to a palette of roughly 300 ingredients—compared with the typical 3,000!—in order to comply with both organizations' rigorous standards. Oh, and the bottles are made of 90% recyclable glass (the cap is soy).

For fall, our team likes Torn, a blend of vanilla and vetiver that makes us all powerless against the temptation to croon Natalie Imbruglia's '90s one-hit wonder while wearing it.
This Byredo fragrance boasts a woody, aromatic scent that pays homage to the Mojave Ghost flower. And if you think a "ghost flower" sounds totally badass, you would be right. The mohavea confertiflora is a rare species that blossoms in the desert despite the arid surroundings and its inability to produce nectar by mimicking a neighboring plant species to attract life-giving bees to pollinate it. Oh, and it smells good, too.

---