Let's talk about hair after you have a baby. To put it plainly, your hair is not going to be the same:

You won't have a ton of time to wash and style your hair.
A bunch of hair is going to fall out—yours.
You may be plagued by short, difficult-to-tame flyaways.
Luckily, these changes to your hair are temporary. So what can you do during that trying time? I consulted fellow moms and other beauty experts for their go-to hair and styling products:
G/O Media may get a commission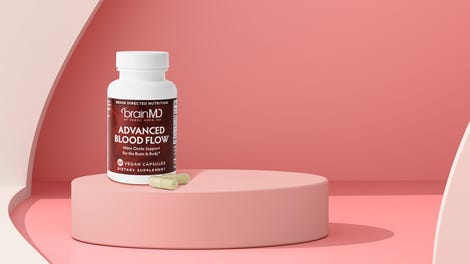 In the blurry first few weeks (or months) with a new baby, showering becomes a luxury. Dry shampoo—like Living Proof Dry Shampoo or Briogeo Scalp Revival Charcoal + Biotin Dry Shampoo—is your shortcut to looking refreshed in minutes. On days I needed to escape the house with the baby, but didn't want to spend a lot of time prepping, I spritzed my hair, finger combed and let the dry shampoo do its work.

Postpartum hair loss is real, normal, and very annoying. For nine glorious months, pregnancy hormones keep your hair full and thick. But once you have your baby, those hormones start to kick back to their normal levels. That's when your hair falls out, much more than the average of about 100 strands a day, and sometimes even in clumps. There were times I felt like I must have lost all my hair in the shower.
I was skeptical about shampoos that claim to regrow your hair, so I mostly waited out my hair loss. But I did purchase a scalp massager, a simple one such as the Briogeo Scalp Revival Stimulating Therapy Massager. The rubber bristles are meant to stimulate your scalp and encourage thicker, fuller hair growth. I can't say it has made a dramatic difference to my hair, but I've certainly used it for a nice, soothing scalp massage.
Postpartum hair loss may even affect your eyebrows. If that's the case, consider filling in your eyebrows with the Perfect Brow Pencil by Anastasia Beverly Hills.

Once your hair falls out, you face another challenge: regrowth. For me, these growing in hairs looked like short, wispy baby bangs that stuck straight up. You can try your best to manage them with a no-fuss hair cream like Bumble and bumble's Don't Blow It. A fellow mom told me that she tried several brands and found that this one smooths your hair so it's not frizzy and looks more polished without blow-drying (because, again, who has time for that?).

---