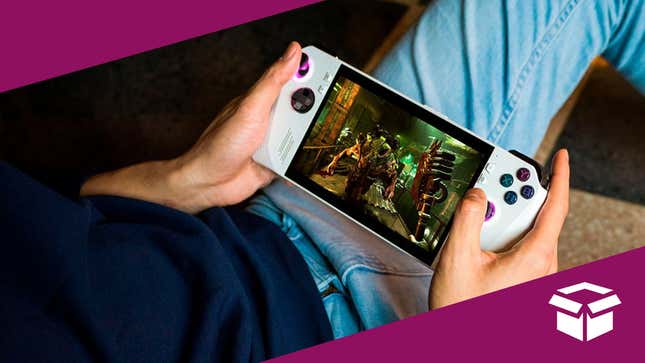 Since the launch of the Steam Deck, it was only inevitable that other third parties would enter the sphere of PG gaming in a handheld format. It came as no surprise that Asus would throw its hat into the race and that's exactly what they're doing with the ROG Ally. This 7" gaming handheld is capable of 120Hz and FHD resolution. Tech journalists who have been lucky enough to get their hands on one have been singing nothing but praise as far as performance goes. So long as you are okay with the $700 price tag, the Asus ROG Ally is shaping up to be the best way to have PC gaming in the palm of your hand.
ASUS ROG Ally Gaming Handheld (Pre-order) | $700 | Best Buy
Pre-orders are available for the Asus ROG Ally as of today. Get yourself one for $700. It also comes with three free months of Xbox Game Pass Ultimate so right off the bat, you'll be able to play games like Halo Infinite, Minecraft Legends, and Hi-Fi Rush. The PC gaming handheld is expected to release on June 6, 2023.