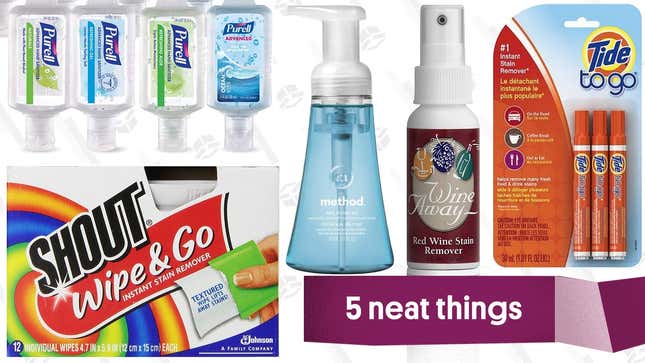 An almost universal rule of stain removal is that the faster you get to the stain, the better the chance you'll have of getting that pizza grease/coffee/red wine out of your clothing. Of course, most of us aren't walking around with bottles of Shout on our person, which is why on-the-go stain removers are so handy to know about. Of course, they're not all created equal! These are the best of the bunch.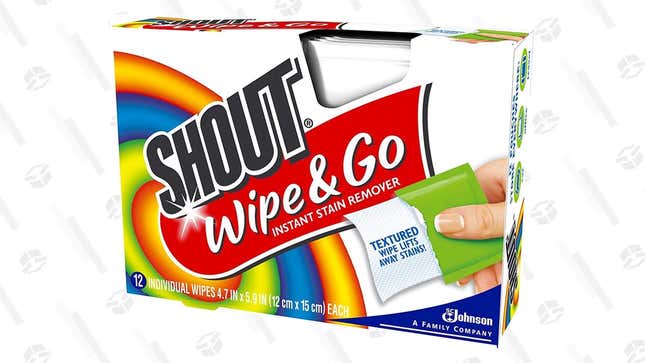 It's been fairly well established that I am a Shout Wipe Enthusiast, and I think you should be too! Here's why: The delivery system — a stain removing moist towelette — works best to quickly address spills on clothes as they happen. But just as importantly, Shout Wipes are individually packaged, which means they're easy to toss into a wallet, a pocket, or even the smallest of evening bags.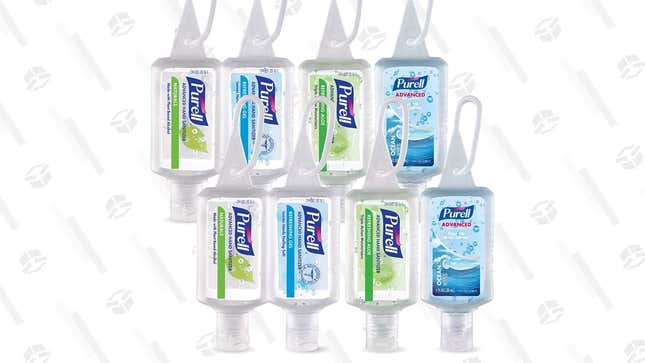 Weird but true! Hand sanitizer is an excellent stain remover, because it has a high concentration of alcohol in it, and alcohol is great at breaking down all kinds of stains, like ink or dribbles of hot sauce. To use it for stains on clothes, put a small amount on your fingertips and massage it into the stain, using your finger to create a bit of agitation to work the alcohol in. Once the stain is gone, you can dab at the area with a slightly damp cloth/napkin/paper towel to remove any sticky residue left behind from the hand san.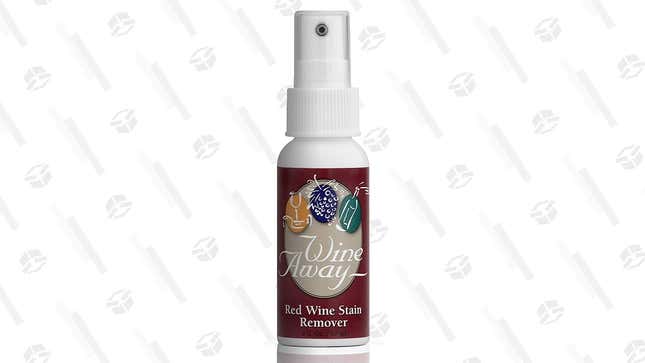 Wine Away is great stuff, and not just for red wine stains, though it is truly excellent at removing red wine spills from all kinds of fabrics. Wine Away also works to eliminate tricky stains like cranberry, pomegranate and blueberry, making it a great thing to have on hand at a cocktail party, since those things turn up often as mixers or garnishes, where they can easily make a mess if spilled or dropped.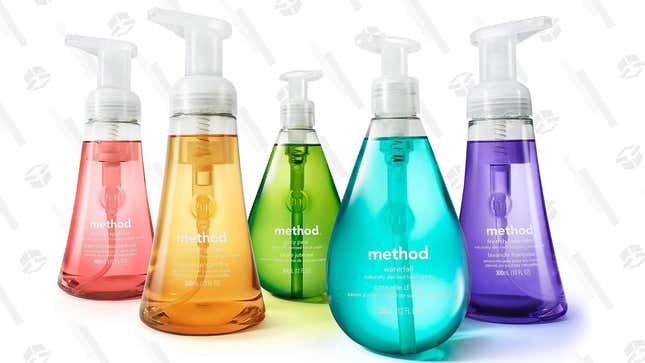 Keep this tip in mind when you find yourself out and about with a food or drink stain on your clothes: Foaming hand (or dish) soap, which is both less dense and less concentrated than liquid or bar soaps, applied to stains with a small amount of water will help to take them right out. This is helpful to remember when you're out somewhere without access to any other options for treating a stain.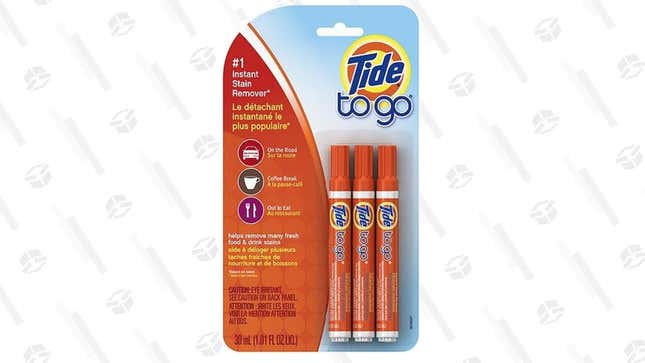 "Tide Pens" have become the go-to term for on-the-go stain removal products and that's a shame because … Tide Pens aren't that great. The method of delivery — pressing the pen into the stain until detergent starts to flow out — often winds up flooding the fabric and leaving behind a dark ring where the stain remover spread. Also, unless you carry a bag, toting a pen around can be awkward.