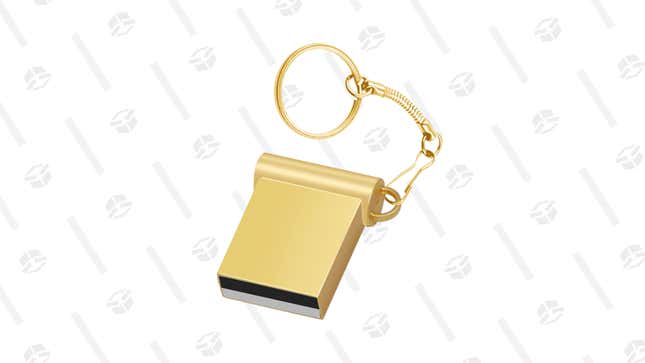 Need some extra storage to take with you on the go, but don't want to lug around a massive hard drive? How about something that fits on your keychain? Right now, you can pick up this 64GB Slim Profile Flash Drive in gold or silver and store all those important files you need on an impossibly tiny little drive that you can jingle around with your keys and your Planet Fitness tag. 
Snacktaku Drinks Pepsi's Time-Jumping 1893 Cola Flavors
Slim Profile Flash Drive 64GB | $15 | StackSocial
Whether you need to cart around important files for work, your entire collection of AMVs, or folders and folders of Vegeta pictures like I did in middle school, this cool little drive is a great buy. Buy a few, and make sure you're never without physical electronic storage, because you can't always trust the cloud.