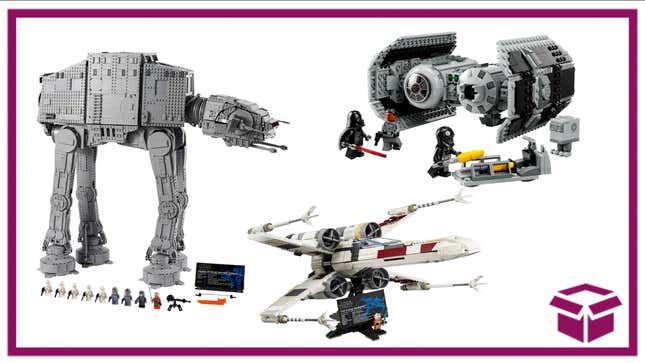 LEGO and Star Wars go together like peanut butter and jelly. If you're a collector, you already know there are some pretty amazing sets out there. Grab some of your favorites during the LEGO Star Wars Day Sale. In addition to wider availability for some of the more difficult to find sets, you can also save on some, too. For instance, you spend at least $40 and get a $5 X-Wing Starfighter set for free automatically during checkout. If you're a LEGO VIP member, you can get a bunch of other freebies as well.
Snacktaku Drinks Pepsi's Time-Jumping 1893 Cola Flavors
LEGO Star Wars Day Sale | LEGO
You'll have to sift through a few pages to find the gems here and there, but there's a wide variety of goodies on offer that you can either save outright on, earn additional points on as a LEGO VIP, or get some fun extras with when you check out. This event is live through May 7, so don't fret if you missed out on Star Wars Day itself. Just head back before the event ends and be sure to capitalize on some of the fun freebies and promotions before they, like Han Solo, are frozen in carbonite and tossed aside. Or something else pretty sinister.