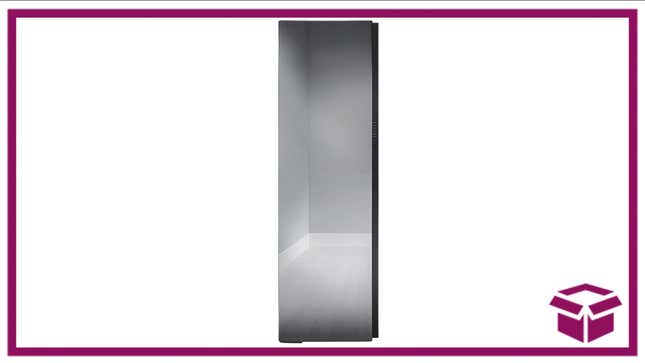 If you're the type of person who likes to make sure all your clothes are just so-so all the time — clean, steamed, and looking great — you need the Samsung Bespoke AirDresser. It may look like something from the far-off future, but it's very much available now, and for much less money than it usually goes for. In fact, it's on sale for $1,000 off. You can get it for one day only for just $900, down from its usual price of $1,900, but you'll want to act quickly if you want to snag one of these bad boys. 
Snacktaku Drinks Pepsi's Time-Jumping 1893 Cola Flavors
Bespoke AirDresser | $900 | Samsung
The Bespoke AirDresser plugs in and immediately steams your clothes, eliminates odors, and sanitizes them. That way, every time you open the door, you get fresh, clean clothing. That means you don't have to leave all your clothes in the floor anymore — and they'll be fresh and ready for you every time. At this price, you should absolutely invest in one. Just be fast, because as previously mentioned, this sale is going on for one day only. It poofs on May 22. Lock yours in before then!