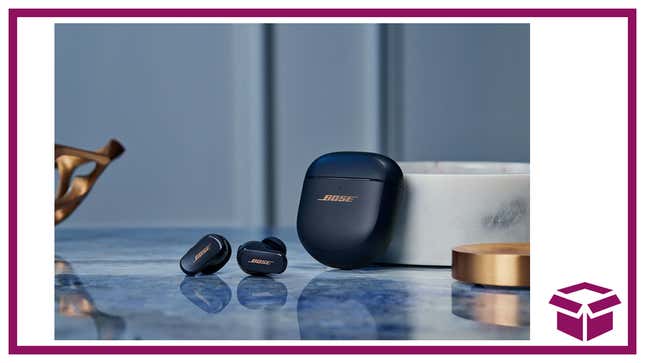 From homework to beast mode to meditation, focus on what really matters—the best-sounding beats in comfort all day long. Bose QuietComfort II is the latest in wireless noise canceling, now 17% off at Best Buy just in time to complete your back-to-school checklist. Complete with up to 6 hours of battery life and the perfect fit from three different size ear tips and stability bands to capture the biggest bass.
Bose QuietComfort II | 17% Off | Best Buy
Adjust EQ settings with the Bose app and have each song, podcast, or the perfect Barbie playlist come through with Bose CustomTune that auto-adjusts to each ear.