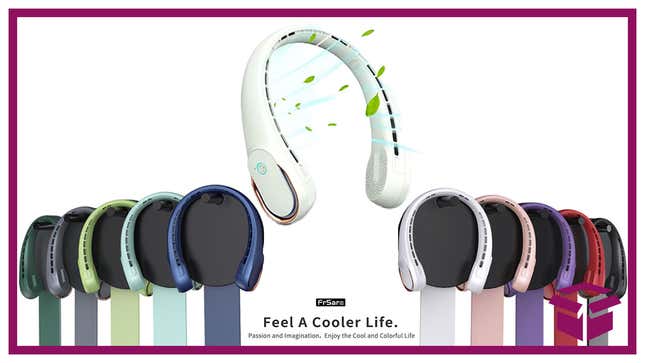 Are you tired of feeling hot and uncomfortable during outdoor activities or when working in a stuffy office? FrSara Neck Fan is here to save the day! This innovative portable fan provides strong wind and even air volume on both sides, thanks to its 360° cooling design. Unlike traditional fans, it features a no-blade design that eliminates the risk of hair twisting or injury. Plus, it's made of non-slip material that stays in place, even during exercise or sports.
FrSara Neck Fan | Up to 59% Off | Amazon
FrSara Neck Fan is not only practical but also super quiet, allowing you to enjoy a peaceful and cool environment without disturbing others. It's also lightweight and easy to carry, making it ideal for travel, camping, or commuting. Plus, it has a short charging time and a long use time, so you don't have to worry about running out of battery in the middle of the day. And the best part? It's currently 59% off, so you can get this amazing product at an unbeatable price!