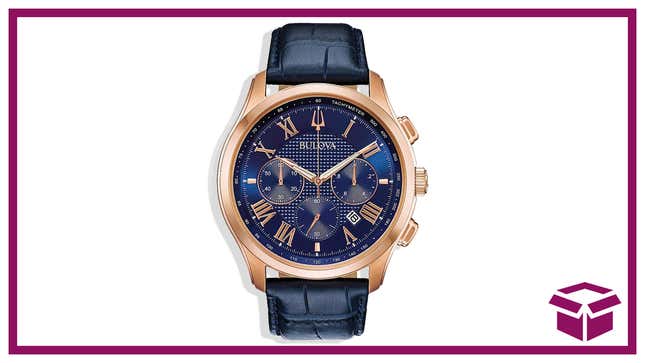 Smartwatches are handy but aesthetically they just do not hold up to the real thing. You deserve the best watch. Elevate your look with a Bulova watch from the men's classic collection. This vintage design combines rose-gold stainless steel against a complimentary navy blue to really pop on your wrist. People won't just be asking you for the time. They'll be grabbing your wrist to see at the time for themselves just as an excuse to get a better look at this exquisite watch.
Bulova Watch for Men (Rose-Gold/Blue Strap) | $258 | Amazon
This Bulova watch for men is at its lowest price it's been in 30 days at a whopping 51% off. Get yourself one now for $258.