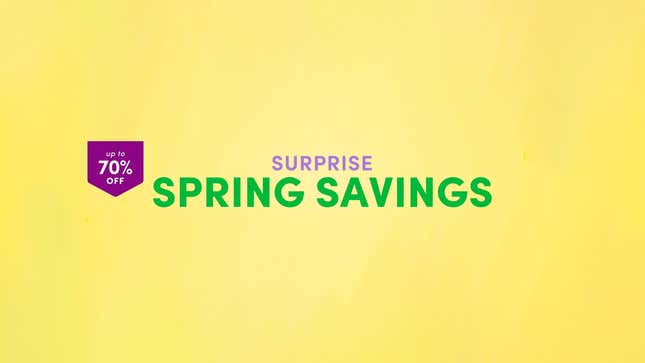 The calendar page turns. It is finally March. Some may say spring has sprung—around the corner, at the very least—and Wayfair is celebrating with up to 70% off sitewide.
Spring Savings | Up to 70% Off | Wayfair
This sale has great deals on big items like couches, outdoor furniture and fire pits, and some Wayfair bookshelf classics. Shop our favorites from the sale below—and celebrate spring's springy surprises.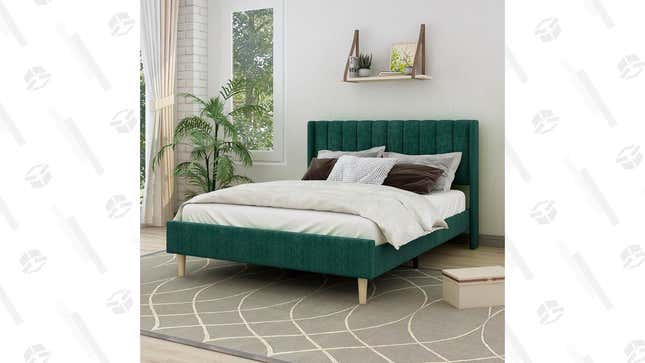 This low-profile, upholstered bed is on sale in a few different colors—but the standout is this jewel-toned green. It's constructed so you won't need a boxspring to support your mattress.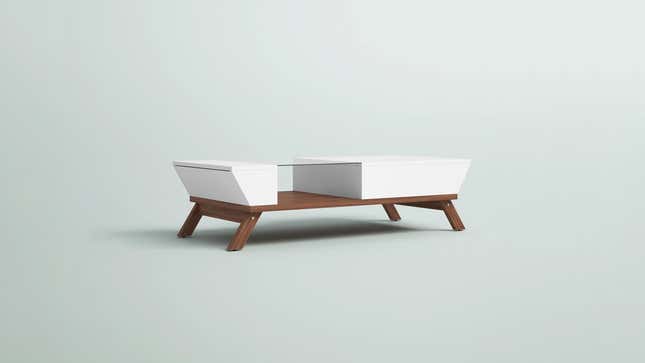 Is this the cheapest coffee table at Wayfair right now? No. Is it the most interesting? Yes. The middle section has a glass top, with a little storage slot underneath for whatever artful objects you own.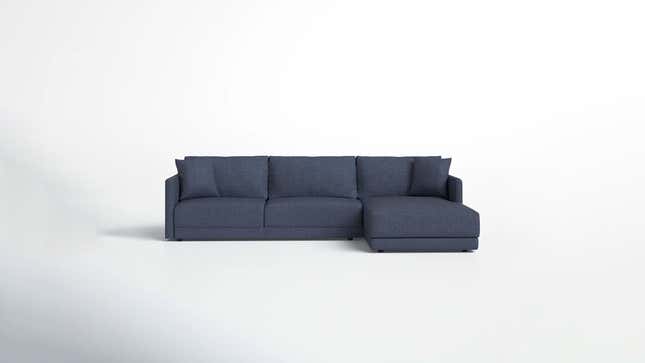 This upholstered sectional is a comfy little number that's about $460 off its original price. It sits pretty low, which creates a cozier vibe for lounging and chatting as a family.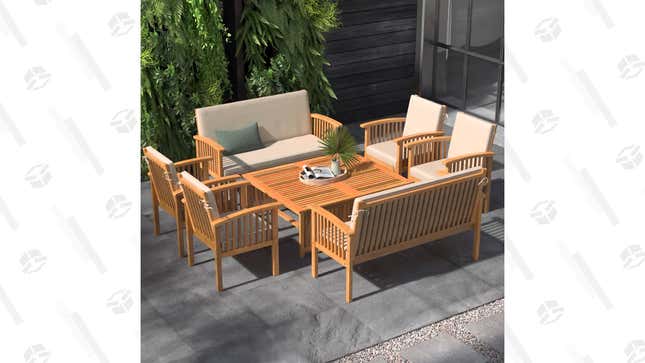 It won't be cold for long—now's the perfect time to start purchasing outdoor sets. This eight-piece, cushioned set gathers everyone around a low table for appetizers and drinks.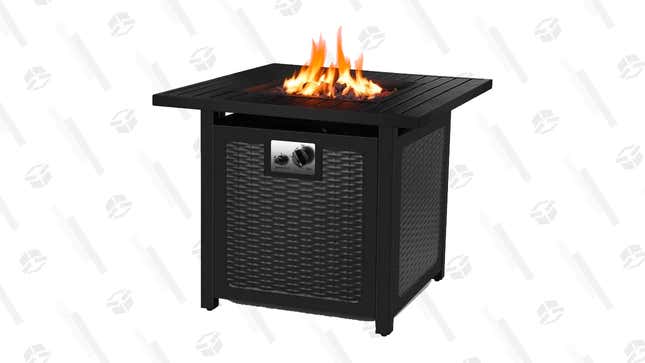 This closeout-deal on a tabletop fire pit is another great outdoor investment to make now. You could use those chairs above to gather around it. Just sayin'.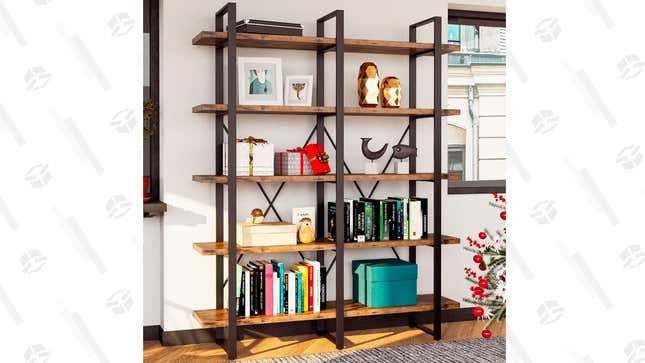 This rather large bookshelf has a chic "wall unit" look to it. It creates dimension and adds a special something to a blank wall—all while holding your books and knick-knacks.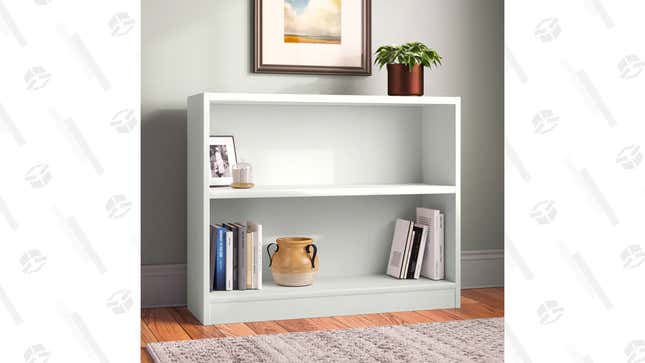 Meanwhile, this lower-profile bookshelf is a thoughtful addition to a small space or hallway space—stack your keys and any other "grab and go" items atop it, and display some quirky big books too.