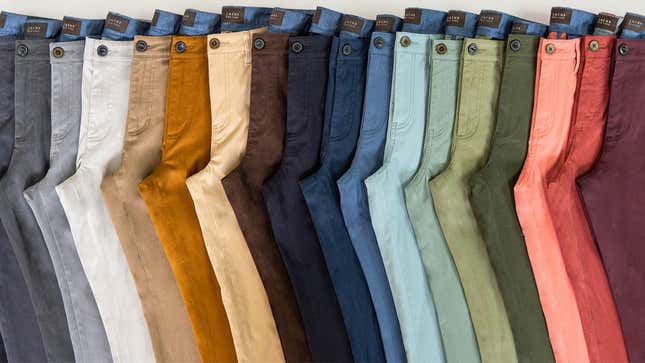 The weather may be warmer, but that doesn't mean it's time to ditch pants entirely. A great pair of jeans or slacks is always a reliable building block for any outfit. And right now, you can get a classy new pair of pants for over $80 off from Jachs NY during its Spring Pants Flash Sale. That means you can buy new denim, twill, tech, and any other kind of pants you can think of through Jachs NY's sale page for just $38 using promo code PT38. 
Spring Pants Flash Sale | $38 | Jachs NY | Promo Code PT38
You read that right, just $38! So if you want a crisp pair of khakis, some classy new jeans, or maybe a pair of pull-on pants to laze around the house, you'll find it at Jachs NY, and you won't even have to spend a premium. Plus, if you spend over $100, you get free shipping, with free returns no matter how much you drop. Don't like the way your new pants fit? Ship them back and try something else. These are the kind of prices that are getting into less than department store territory, so don't miss out. This sale won't last long with these prices.