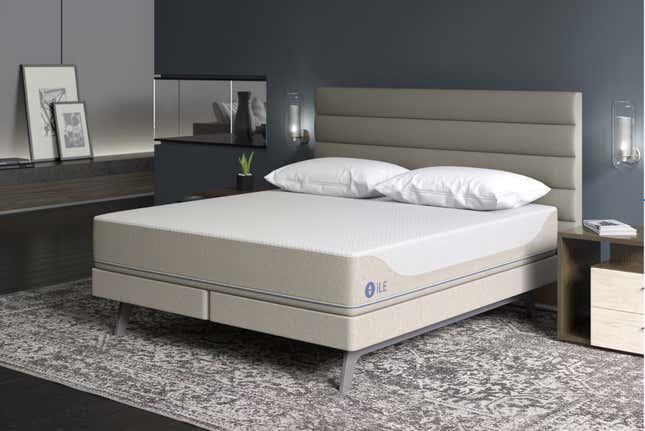 Memorial Day Weekend is right around the corner. And you know what that means? Besides honoring our servicemembers past and present, it means sales on all kinds of things, including mattresses, pillows, sheets and more. And during the holiday weekend you can save up to 50% on smart mattresses, BOGO 50% off with pillows, 20% off select bedding and much more at SleepNumber!
Sleep Number's Memorial Day Sale | Up to 50% off Smart Mattresses| 50% off Pillows | 20% off Select Bedding | Sleep Number

You can get a Sleep Number Queen-sized, Sleep Number 360 iLE Smart Bed, which features adjustable comfort and firmness on each side of the bed, breathable fabric that conforms and offers supports as you move and a smart device that allows you control comfort levels on each side for $2,750, instead of its normal price of $5,500. And you might as well pair that with their True Temp Sheet Set for $168 – when they're normally $210. The True Temp Sheet Set features Sleep Number's 37.5 Technology that absorbs excess heat and then releases it to warm you, and ExactFit sheet design that not only moves with you but retains its shape for a smooth fit across most mattress heights – and they never pop off your bed. Don't forget pillows, too! You can get 50% off BOGO on Sleep Number's TrueTemp and PLUSHCOMFORT pillows and BOGO free on COMFORTFIT pillows. No matter how you sleep, you'll find something for you. Go get a better night's sleep and save money doing so!