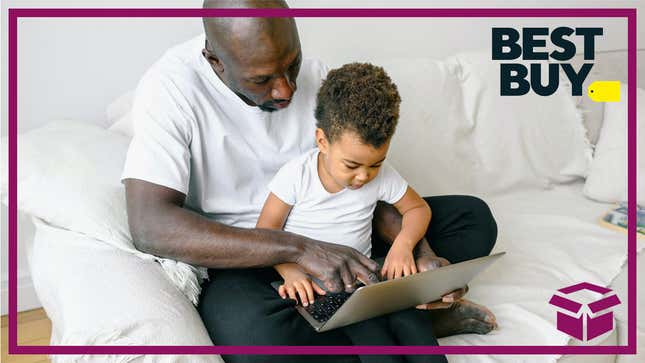 Some dads know tech. Some need a little bit of help picking out their laptop or smartphone—and that's ok! If you're visiting home this weekend or even just hopping on a Zoom, you can help. This Best Buy Father's Day Sale runs for three full days and is a great opportunity to pick out a gift your dad will really dig.
3-Day Father's Day Sale | Best Buy
Personally, we're keeping an eye on their Microsoft Surface laptop deals—this one's $300 off. If he's more of an Apple guy, maybe he'll dig the deals on Apple Watches—select models are $70 off. And if your dad's low-tech but a lawn freak, Greenworks' outdoor stuff is up to 35% off. 'Cause every dad deserves a quality lawnmower. And an absolute unit of a TV to watch his big games. Just sayin'. Shop the sale through June 18 and treat your dad!