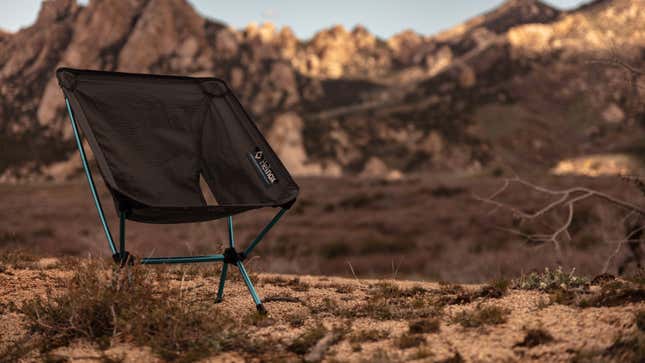 Let's get something straight: gone are the days when a camp chair was a cheap $10 item you snagged from the bargain bin at the grocery store before heading to the mountains for your camping trip. Now, camp chairs have personality and flare, offering up unique features at a variety of prices. Sure, you can acquire a barebones, budget-friendly chair, but consider one of these fun options below.

Snacktaku Drinks Pepsi's Time-Jumping 1893 Cola Flavors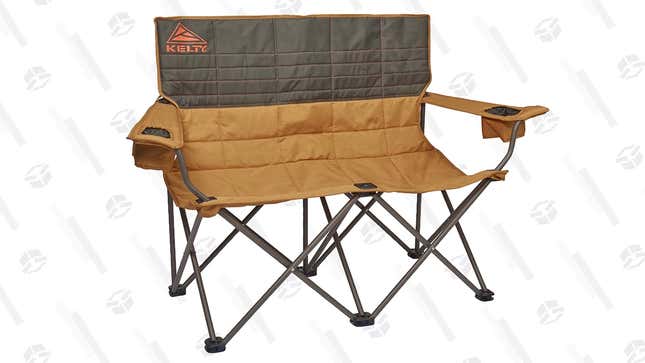 As the lone two-person seating option on this list, how can you not want to snuggle on this loveseat?! It has adjustable arms and dual beverage holders, so the basics are covered. But, we all know the secret to this chair is its size since its a rarity to find a chair built for two. Now, you just need to find a cuddle partner.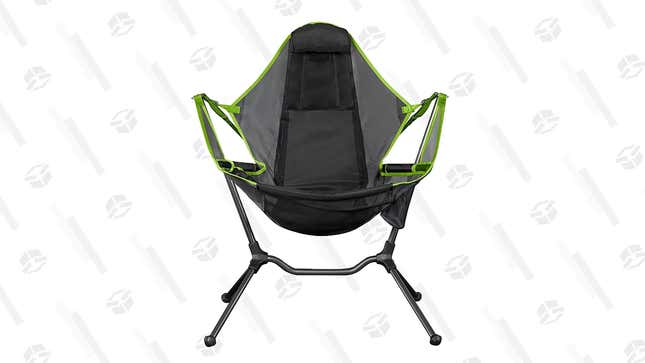 The Stargaze is easily the most expensive chair on the list, but its features make up for the hefty price tag. Not only does this chair recline as well as your favorite La-Z-Boy at home, but it rocks too. Yup, you read that correctly: a rocking camp chair. Don't forget the lullabies.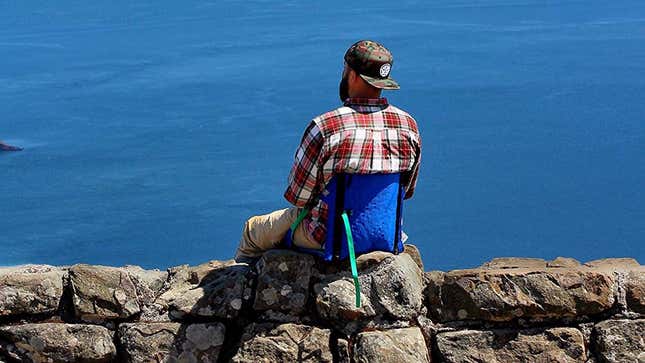 The backpacking crowd rarely considers camp chairs due to space and weight constraints, but the Original Chair changed all of that. At just 26 ounces (1lb. 10 oz.), it's light enough to justify. And, thanks to the legless design, it is easy enough to secure to the outside of your backpack. Uber durable 420-denier nylon covers the outside so you'll never worry about it snagging on rocks or roots either.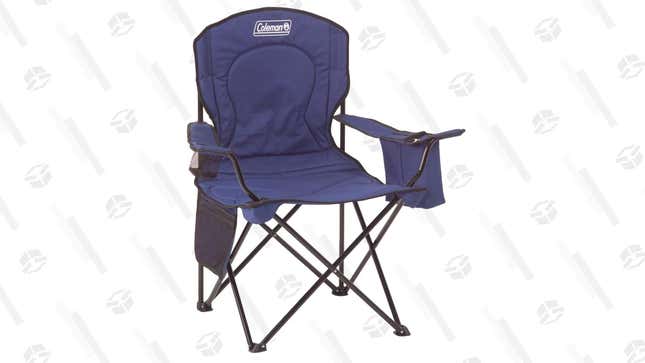 Ok, perhaps you would rather trade fancy features for affordability? Coleman (per usual) has your back. The Cooler Quad Chair is super affordable, and does exactly what you need: keeps your butt off the ground. Plus, light insulation built into the armrest helps keep four cans cool so you don't have to worry about your daytime beverage getting warmer than those summer temps.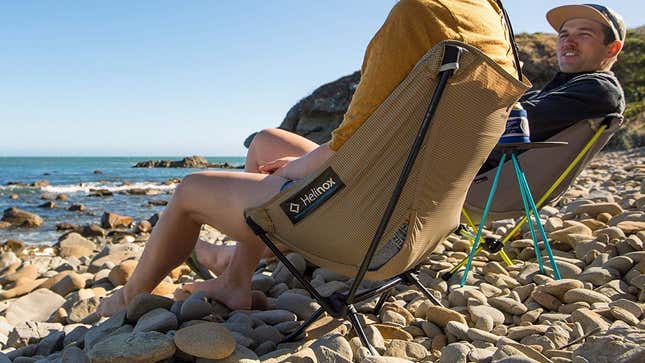 Crazy Creek's Original Chair never had much in the way of competition until the Chair Zero rolled around. Weighing just over one pound and collapsing down to the size of a water bottle, this chair is perfect for backpackers who want to get off the ground without sacrificing weight. It isn't nearly as sturdy as the others on the list, but it's tough to beat for the ultralight crowd.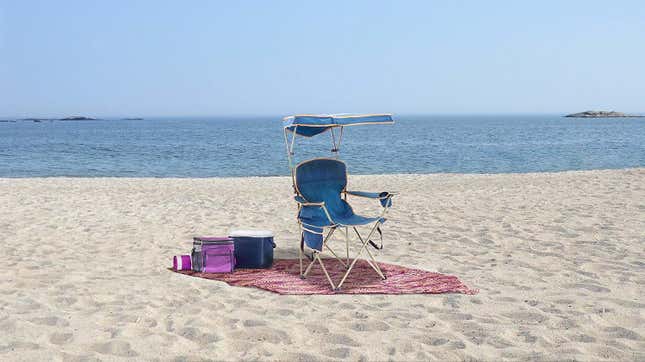 Sunburns can ruin a camping trip faster than you can say 'Ouch,' which is why we love this Quick Shade chair. Equipped with a built-in canopy, you'll never bake in the sunshine—unless you want to. The shade lowers and tilts so you can properly adjust coverage, and it's super durable too.
---