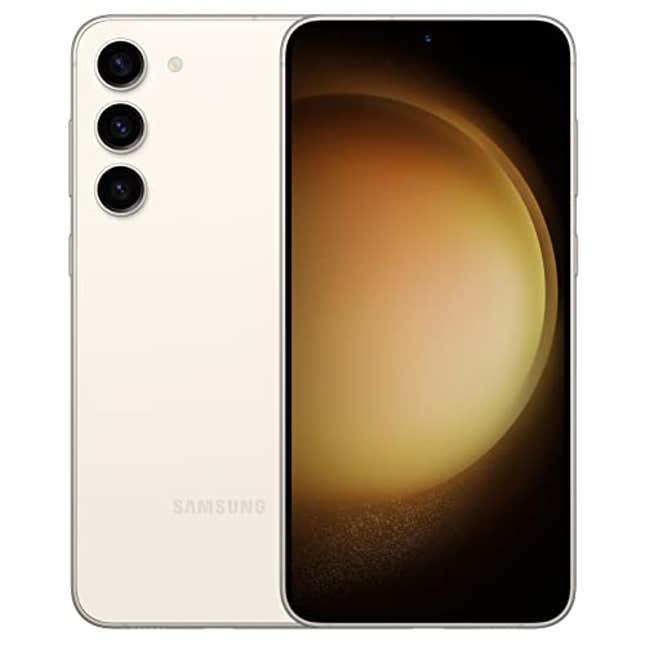 The SAMSUNG Galaxy S23 embodies unrivaled technology designed to amplify and embellish your mobile lifestyle. Whether it's for professional use or recreation, this standout device from Amazon exceeds every expectation and gives its users the power to achieve and create more.
One of the major appealing features of this smartphone is the high camera resolution. Boasting a stunning 50MP high-resolution camera, the Galaxy S23 is truly a game-changer. Whether you're an amateur photo enthusiast or an experienced visual content creator, this phone gives you the capability to produce crystal-clear content. Moreover, you can capture the magic of the night with the efficient Night Mode. This ensures that even in low light situations, every shot will be a masterpiece.
Power and performance are significant aspects of the Samsung Galaxy S23. It is equipped with the fastest mobile processor available, allowing for smooth multitasking and quick app switching. This optimum performance level extends to the gaming experience too. The device offers a seamless gaming experience thanks to its potent processing power and Adaptive Vision Booster, which helps the screen adapt to various environments.
Battery life, often a concern with high-performance smartphones, is not an issue with the Galaxy S23. Fitted with a 3,900mAh battery, the phone has enough fuel to keep going all day. Note that this varies depending on usage patterns and network conditions. Furthermore, storage is no issue either with options for 128GB or 256GB, ensuring that you never run out of space for your precious moments, vital documents, and miscellaneous files.
Convenience takes on a fresh meaning with the Galaxy S23. Collaboration is easy as pie, with the Google Meet feature allowing continuity from your tab to your phone. Additionally, the Quick Share option simplifies the process of sending large files between your Galaxy S23 and any iOS or Android device.
The SAMSUNG Galaxy S23 is undisputedly a top choice for a smartphone that integrates superior technology with convenience and practicality. Available on Amazon, it offers a seamless and efficient experience to the modern smartphone user with its impressive array of features.