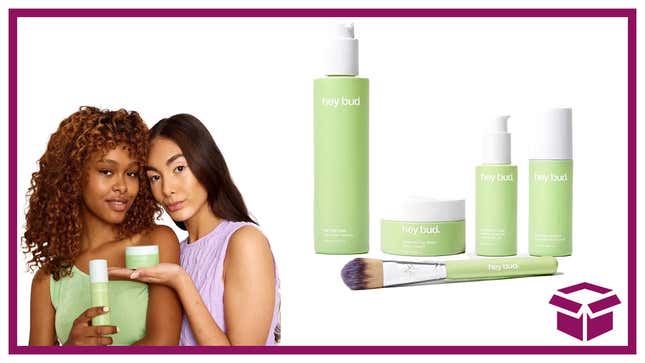 Need a little extra help getting your skin together? We all need a little push in the right direction sometimes, and that often means using quality products — or at least ones that work best for us. Hey Bud's hemp seed oil solutions funnel healthy omega-6 and omega-3 fatty acids into your routine, making their moisturizers and clay masks a go-to for anyone with troublesome acne. They not only soothe redness but calm inflammation and leave pores less congested, key areas that affect the confidence we feel in our skin.

Hey Bud Skincare Line | Hey Bud
Hey Bud's product line is sustainable through reducing, reusing, and recycling, and it's cruelty-free and vegan-friendly, so anyone can feel safe using them to tackle even the most stubborn acne. If you've been searching for your Holy Grail product line for a while, you might just have stumbled on it. It's a great time to try out a new skincare line, so jump on board with Hey Bud and see what it can do to keep you looking healthy, hydrated, and refreshed.